Duesenberg - Art deco flair and monster tone!
If you dig slick '50s art deco styling and innovative build design, chances are you know all about the incredible guitars coming out from Duesenberg. Founded by Dieter Gölsdorf back in the late '80s from the basement of his Hannover apartment, Duesenberg have developed in to a real cult favourite.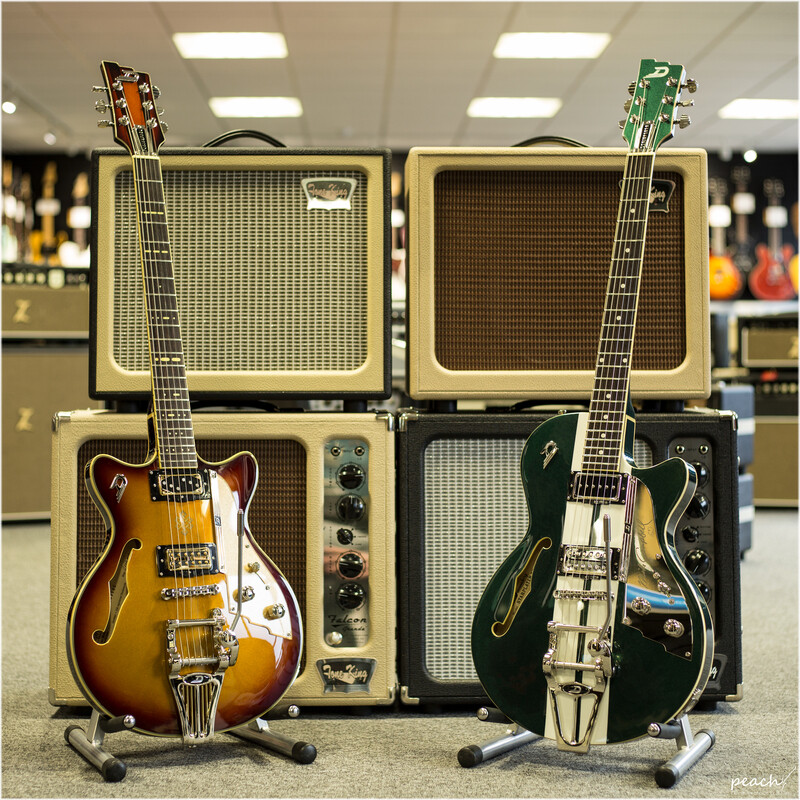 Since the crafting of the very first Starplayer back in '95, Duesenberg have consistently delivered line after line of guitars that just ooze quality. When John Mayer, Joe Walsh, Bob Dylan and Mike Campbell choose to take your guitars to the stage, you know you must be doing something very right!
The flagship of the line, the ever popular Starplayer TV, is a real Peach favourite. With its Flame Maple Spruce back and sides and Spruce top, it's a real tone machine. The real mark of a Duesenberg comes in the hardware; the proprietary Deluxe Tremola vibrato is a real testament to innovative design at Duesenberg. Its silky smooth operation, flawless pitch return and subtle response make this a real powerhouse feature and a great way to flavour your sound.
A real statement piece in the Starplayer line is the Mike Campbell 40th Anniversary edition. Crafted in recognition of 40 years of Tom Petty and the Heartbreakers, this Starplayer has a gorgeous Catalina Green finish, complete with mega white racing stripe! The mirrored pickguard features Mike Campbell's signature and is a really classy touch, it complements the chrome hardware beautifully. Loaded with a SingleTwin Domino P90 and a GrandVintage Humbucker, this guitar is a tonal behemoth, super dynamic and with crystal clear note definition, it's a fitting tribute to one of rock's most influential bands.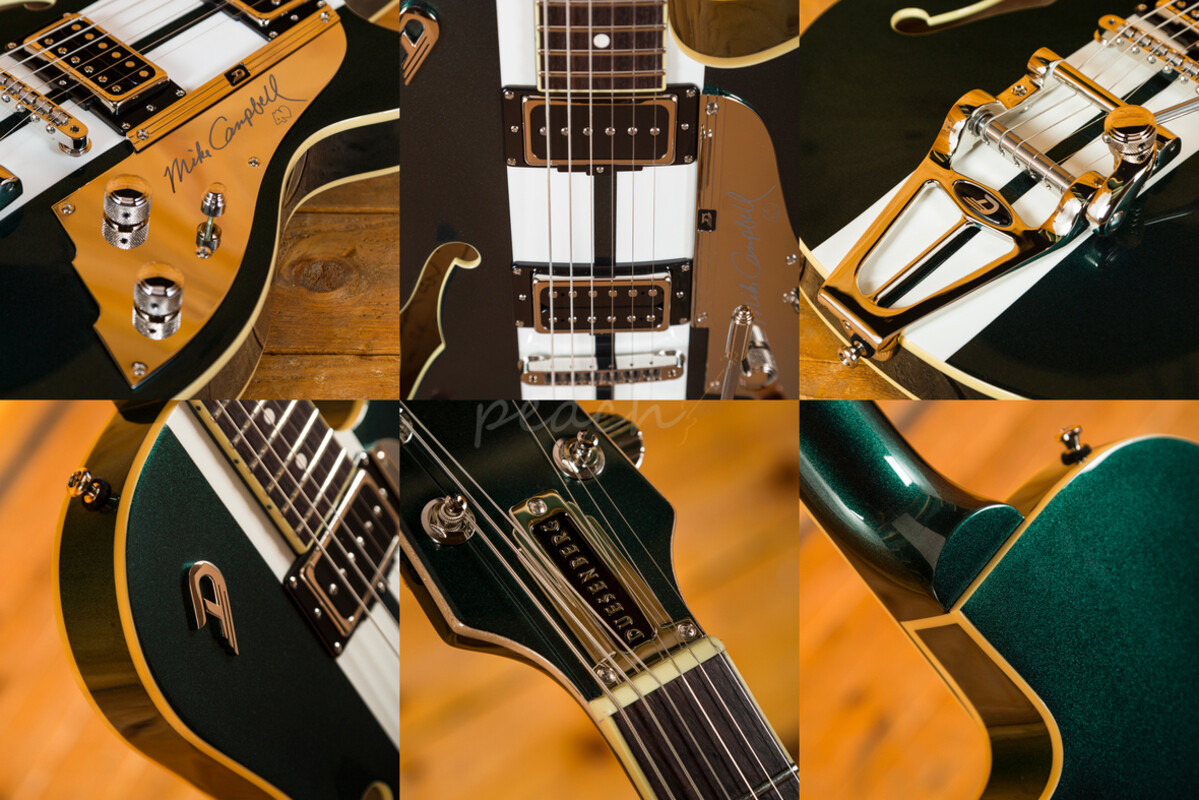 Another Duesenberg signature artist is none other than legendary Eagles and James Gang six string slinger, Mr Joe Walsh. The Alliance Series Joe Walsh boasts a sweet double cut design and a killer Gold Burst finish. Whether you want to riff out to Funk #49 or glide your way through Hotel California, the Alliance can handle just about anything. A player like Joe Walsh performs at the absolute highest level and requires a guitar that can deliver on the biggest stages in the world, Duesenberg certainly delivered. With a SingleTwin Mini at the neck and a LittleToaster humbucker at the bridge you get knockout tone with a touch of finesse.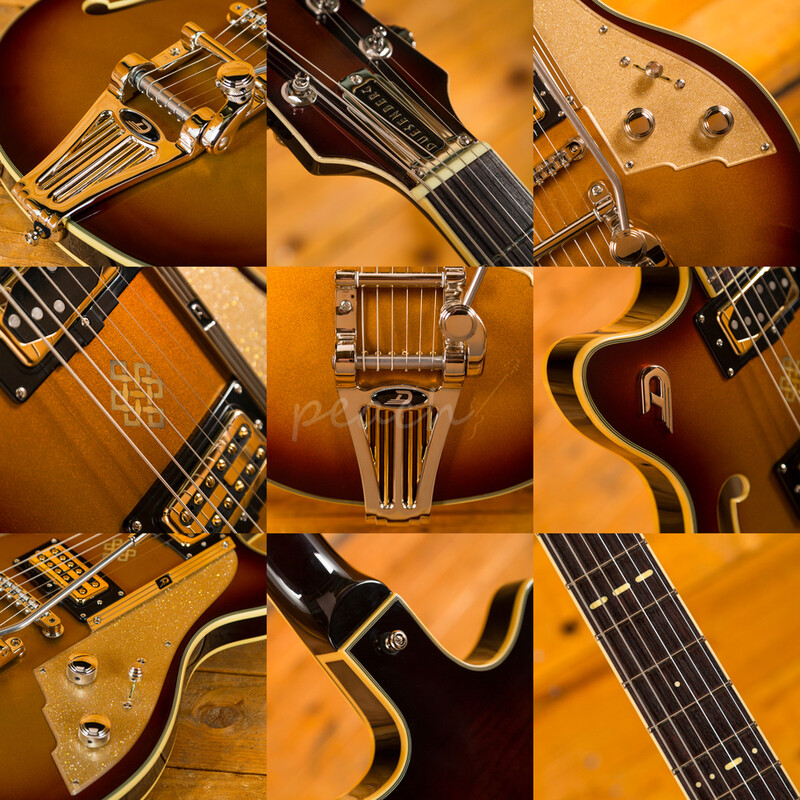 We have a great selection in store and online and really can't rave highly enough about them, so why not take a trip down and see what the fuss is about for yourself! We'll get you set up in one of our rooms and we'll ever make you a coffee, what could be better eh!