135 years of Gretsch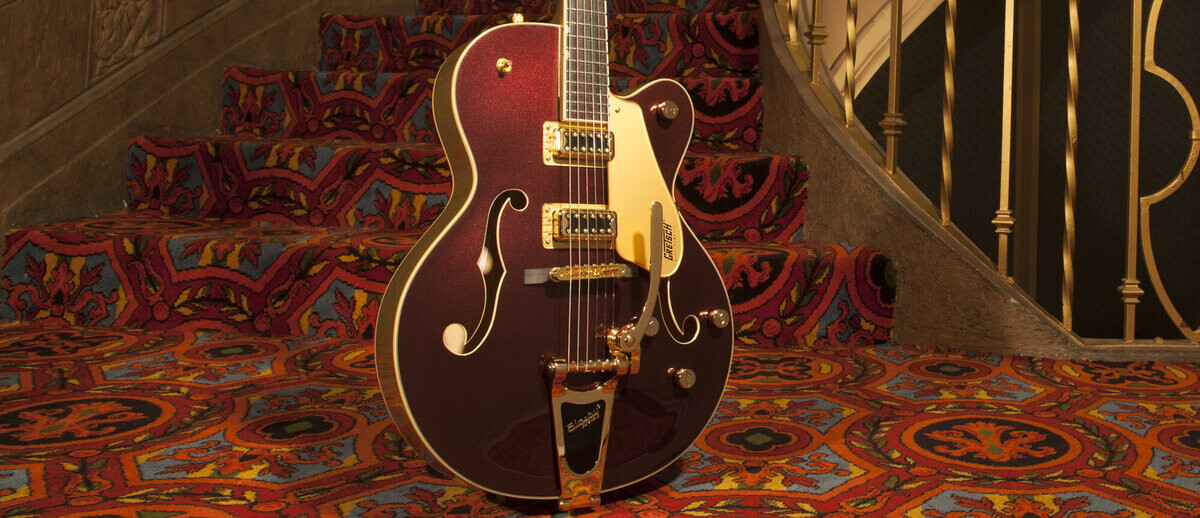 Gretsch guitars have a special kind of magic about them, with a rich history and countless iconic designs under their belt, they are one of the true greats. While keeping true to their roots, they always manage to push forward with fresh ideas and deliver super inspiring guitars.
2018 sees something of a celebration within the Gretsch range, marking 135 of the Gretsch sound, the 2018 range features 2 special anniversary guitars.
The G5420TG Electromatic Ltd Edition rocks a lush 2-Tone Dark Cherry Metallic over Casino Gold finish, black top Filter'Tron pickups and a Bigsby B60 tremolo. It's a classic look that oozes that killer Gretsch vibe.
For the full rockabilly experience, check out the incredible G6118T-135 Pro. With the reverse colour combo of the G5420TG, this beaut boasts '59 style trestle bracing, locking tuners, a three piece Maple neck and the iconic High Sensitive Filter'Tron pickups, this is the defining Gretsch sound.
Gretsch always do a great job of bringing their unique flavour to every price point and 2018 is no different. With a great range of Electromatic models right through to the Professional Collection, there is something on offer for everyone here.
Nice one Gretsch, here's to another 135 years!
Check our video of John getting the lowdown on the 2018 range.