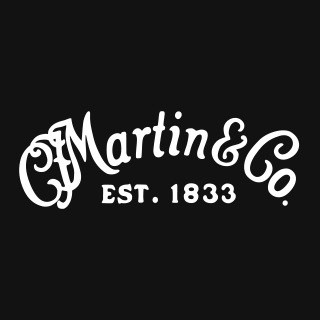 Martin Junior Series | 000CJr-10E Bass
Spruce Top - Solid Sapele Back & Sides - 24" Scale Length
Introducing the Martin 000CJr-10E Bass from the Junior Series. This acoustic-electric cutaway bass offers remarkable tone, portability, and comfort. With a spruce top, solid sapele back and sides, and Fishman Sonitone BT-1 electronics, it delivers thumping bass tones for both unplugged and amplified performances. The fast neck and 24" scale length ensure a comfortable playing experience, while the Martin short scale bass strings optimize its sound. With features like a Richlite fingerboard, Mahogany neck, and Gotoh tuners, this electro-acoustic bass exemplifies excellence in craftsmanship and versatility. Discover a bass that combines exceptional tone, convenience, and playability like no other.
View In Showroom
Request an appointment with one of our team
WAYS TO PAY:

Introducing the Martin 000CJr-10E Bass from the esteemed Junior Series by Martin Guitars. Experience the perfect combination of convenience, comfort, and uncompromising tone. Designed with a slightly smaller body, this acoustic-electric cutaway bass ensures you won't have to compromise on sound or volume. Crafted with meticulous attention to detail, the 000CJr-10E offers a remarkable playing experience without sacrificing portability.
Built with a spruce top and solid sapele back and sides, this instrument delivers exceptional bass tones that resonate with depth and richness. Whether you're playing away in an intimate unplugged setting or plugging in to record or perform live with your band, the built-in Fishman Sonitone BT-1 guarantee exceptional sound reproduction and versatility.
Beyond its tonal excellence, the 000CJr-10E Bass boasts a fast and comfortable neck, ensuring effortless playability and enabling you to maintain tight rhythm sections with ease. The 24" scale length is specifically tailored to enhance your playing experience and unlock the instrument's full potential.
To further enhance its appeal, this bass is strung with Martin short scale bass strings that are specially designed for optimal performance on this very instrument. With every note you play, you'll experience the superior craftsmanship and attention to detail that Martin is renowned for.
Featuring a Richlite fingerboard, 20 frets, a mahogany neck, and reliable Gotoh Bass tuners, the Martin 000CJr-10E Bass is the epitome of excellence in acoustic-electric travel bass guitars. Prepare to be captivated by its impressive range, balanced sound projection, and impeccable playability. Discover the joy of creating music with a bass that blends superb craftsmanship, versatility, and convenience like no other.