Unleash the Power of a Grunge Guitar Icon
Fender Mike McCready Stratocaster | Rosewood - 3-Colour Sunburst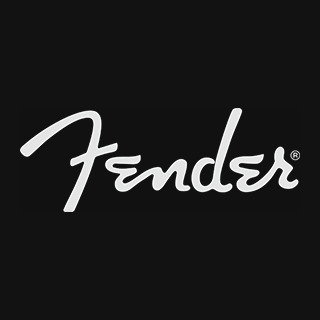 Fender Mike McCready Stratocaster | Rosewood - 3-Colour Sunburst
Unleash the Power of a Grunge Guitar Icon
Get ready to rock with the Fender Mike McCready Stratocaster, a true masterpiece designed in collaboration with Pearl Jam's iconic guitarist. With its hand-crafted Road Worn Nitrocellulose Lacquer finish, custom vintage-style pickups, and unique aesthetics, this guitar is a rare gem in the world of music. Channel the spirit of rock legends and experience the timeless tone and passion that define Mike McCready's signature sound. Elevate your music to new heights with the Mike McCready Stratocaster.
View In Showroom
Request an appointment with one of our team
WAYS TO PAY:

Are you ready to dive headfirst into the world of rock 'n' roll greatness? The Fender Mike McCready Stratocaster is not just another electric guitar; it's a masterpiece of music history, a true testament to the enduring spirit of rock, and the result of a legendary collaboration between Fender and Pearl Jam's iconic guitarist, Mike McCready.
A Guitar with a Unique Story
Imagine holding in your hands a guitar that captures the soul of rock 'n' roll itself. The Mike McCready Stratocaster is built with an alder body, painstakingly hand-crafted to replicate the battle scars that Mike's own Strat has earned over three decades of gruelling, sold-out tours and unforgettable performances. Each dent, scratch, and imperfection tells a story, making this instrument a living, breathing piece of rock history.
Timeless Tone and Passion
When it comes to the heart and soul of this guitar, the custom Mike McCready Stratocaster pickups are where the magic happens. They are meticulously voiced to replicate the vintage single-coils that defined Mike's signature sound. With these pickups, you'll be able to summon the same timeless tone, passion, and electrifying energy that have powered Pearl Jam's chart-topping hits and transcendent live performances. Whether you're strumming through "Yellow Ledbetter" or riffing on "Even Flow," this guitar will transport you to the heart of grunge's golden era.
Unmatched Craftsmanship
The Mike McCready Stratocaster features a slim "C" maple neck with a comfortable 9.5" radius slab rosewood fingerboard, designed to match McCready's treasured 1960 Strat. The vintage-style synchronised tremolo, bent-steel saddles, and cold-rolled steel block ensure that you'll experience the purest Fender tone and performance. Every detail, from the aged white dot inlays to the 3-ply mint green pickguard, has been meticulously crafted to recreate the essence of Mike McCready's legendary instrument.
Aesthetic Excellence
But this guitar isn't just about sound; it's a visual masterpiece as well. The Road Worn Nitrocellulose Lacquer finish gives it that authentic, well-worn look that screams rock 'n' roll history. The unique aesthetics of this guitar are truly rare and eye-catching, making it a conversation starter wherever you go.
The Guitar of Legends
Pearl Jam's Mike McCready is a guitar legend in his own right, and his contributions to rock music are immeasurable. Inspired by the likes of Jimi Hendrix, Pete Townshend, and Keith Richards, his guitar work has set stages ablaze around the world. The Mike McCready Stratocaster is not just an instrument; it's a gateway to that same legendary sound that's earned him a place amongst the giants of rock 'n' roll.
In conclusion, the Fender Mike McCready Stratocaster is more than a guitar; it's a piece of rock history, a work of art, and a vessel for your own musical journey. If you're ready to channel the power and intensity of a true grunge guitar icon, this is the instrument for you. Join the ranks of rock legends and let the Mike McCready Stratocaster be your muse.