Gibson USA P-90 Dogear Pickups - Nitrocellulose Lacquer - 3-Ply Maple/Poplar/Maple Body
Epiphone Made In USA Collection | Casino - Royal Tan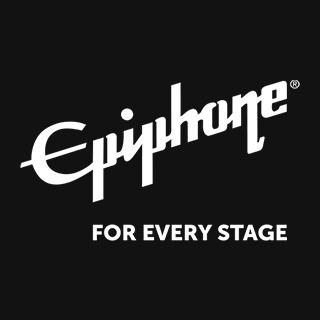 Epiphone Made In USA Collection | Casino - Royal Tan
Gibson USA P-90 Dogear Pickups - Nitrocellulose Lacquer - 3-Ply Maple/Poplar/Maple Body
Rediscover the iconic Epiphone USA Casino, now proudly handcrafted in the USA after 50 years. This legendary archtop, favoured by music legends like Paul McCartney and John Lennon, returns with a classic maple and poplar body, hand-wired electronics featuring Gibson USA P-90 Dogear pickups, and a nitrocellulose lacquer finish. With its exquisite design, comfortable rounded C neck profile, and Vintage Deluxe tuners, the Epiphone USA Casino offers unparalleled craftsmanship and delivers timeless vintage tones. Elevate your playing and embrace the heritage of this remarkable instrument.
View In Showroom
Request an appointment with one of our team
WAYS TO PAY:

Introducing the Epiphone USA Casino, a legendary archtop guitar that has re-emerged in the USA after over 50 years, now meticulously crafted in the United States! This iconic instrument, responsible for launching the historic British Invasions, has captivated the hearts of musicians worldwide since its inception in 1961. Renowned artists such as Paul McCartney, John Lennon, George Harrison, Keith Richards, Ray Davies, Dave Davies, and Paul Weller have all been enchanted by the mesmerising tones and unrivalled playability of the Epiphone Casino.
The Epiphone Casino from the esteemed USA Collection proudly showcases a meticulously crafted body, combining maple and poplar to deliver a harmonious blend of resonance and clarity. With its nitrocellulose lacquer finish, the Casino exudes elegance and offers a timeless aesthetic that will undoubtedly turn heads on any stage.
In line with its distinguished heritage, the USA Collection Epiphone Casino boasts superior electronics meticulously hand-wired to perfection. The inclusion of Orange Drop capacitors ensures exceptional tone control and responsiveness, allowing your musical expression to flourish. Equipped with the revered Gibson USA P-90 Dogear single-coil pickups, this guitar delivers the iconic vintage tones that have defined countless iconic recordings. Immerse yourself in the sonic tapestry that made the Casino a staple in the world of music.
In addition to its stellar craftsmanship, the Epiphone USA Casino offers an array of features designed to elevate your playing experience. The rounded C neck profile provides a comfortable and smooth feel, allowing you to effortlessly navigate the fretboard with precision and finesse. The Indian Rosewood fingerboard adds a touch of luxury, offering a rich tonal palette that complements the guitar's overall character.
With 22 medium jumbo frets at your disposal, you'll find unparalleled versatility and room for exploration, whether you're unleashing soulful blues licks or crafting intricate melodies. The Graph Tech nut ensures impeccable tuning stability and optimal string resonance, allowing you to push the boundaries of your creativity with confidence.
The Epiphone USA Casino is equipped with an ABR-1 bridge, delivering exceptional sustain and precise intonation adjustments for an impeccable playing experience. The thinline trapeze tailpiece adds a vintage touch while enhancing the guitar's unique tonal characteristics. Completing the package are the Vintage Deluxe tuners, offering smooth and reliable tuning stability, so you can focus on your performance without compromise.
As a testament to its exceptional quality, the Epiphone USA Casino proudly sports Gibson Strings, further enhancing its playability and ensuring a truly immersive musical journey. Elevate your performances, unlock new sonic dimensions, and experience the magic that is the Epiphone USA Casino.