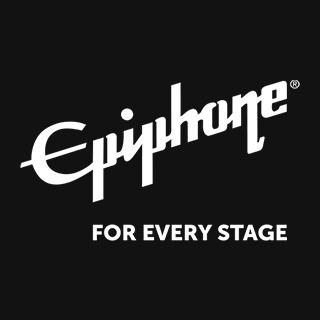 Epiphone Inspired By Gibson Collection | SG Standard - Alpine White
Epiphone Alnico Classic Pro Humbuckers - Era-Appropriate Wiring - CTS Potentiometer
Introducing the Epiphone SG Standard from the Inspired by Gibson Collection. Recreating the legendary 1960s classic, this guitar pays homage to the era that defined hard rock and heavy metal. Featuring the historic SG profile, Alnico Classic PRO humbuckers, and high-quality components, it delivers a versatile tonal palette. With its comfortable neck, premium craftsmanship, and rock-solid performance, the Epiphone SG Standard is the ultimate instrument for unleashing your inner rock god.
View In Showroom
Request an appointment with one of our team
WAYS TO PAY:

Introducing the Epiphone SG Standard from the highly acclaimed Inspired by Gibson Collection, a remarkable recreation of the iconic 1960s classic that revolutionised the world of hard rock and heavy metal. This magnificent instrument pays homage to the legendary SG that powered the explosive sound of bands like The Who, Cream, AC/DC, and Black Sabbath, establishing itself as an emblem of rock music's raw energy and rebellious spirit.
Crafted with meticulous attention to detail, the Epiphone SG Standard showcases the historic SG profile, complete with the distinctive "batwing" pickguard, instantly recognisable and synonymous with rock 'n' roll greatness. Designed to capture the essence of the original, this guitar boasts a pair of Epiphone's Alnico Classic PRO humbuckers, delivering a formidable tonal palette that traverses the entire spectrum of rock, from warm and bluesy cleans to searing, high-gain distortion. These pickups faithfully reproduce the vintage character and powerful output of their predecessors, ensuring that every note resonates with unwavering clarity and authority.
Beyond its exceptional sound, the Epiphone SG Standard exhibits a host of features designed to enhance your playing experience. The 60s SlimTaper neck profile offers a fast and comfortable playing surface, allowing you to effortlessly navigate the entire fretboard with ease. The rich and resonant mahogany body adds depth and sustain to your tone, while the smooth laurel fingerboard with its 22 medium jumbo frets ensures impeccable playability and effortless string bending.
Built for rock-solid performance, this Inspired by Gibson Original model features the renowned Kalamazoo headstock, a mark of authenticity that pays tribute to the golden era of Gibson craftsmanship. Additionally, the rolled neck design provides a supremely comfortable feel, allowing your hand to effortlessly glide along the neck for hours of uninterrupted playing pleasure. The GraphTech NuBone nut ensures impeccable intonation and tuning stability, while the era-appropriate wiring and CTS pots ensure that every subtle nuance of your playing is faithfully translated into a sonic masterpiece.
Completing this incredible package is the Epiphone LockTone Tune-O-Matic bridge and stop bar, guaranteeing rock-solid tuning stability and optimal string resonance for uncompromising performance. Every detail of the Epiphone SG Standard has been thoughtfully considered and meticulously executed, resulting in an instrument that is not only a faithful tribute to the past but also a versatile and powerful tool for the modern musician.
Unleash your inner rock god and experience the timeless allure of the Epiphone SG Standard from the Inspired by Gibson Collection. With its legendary heritage, impeccable craftsmanship, and exceptional tonal capabilities, this guitar is ready to accompany you on your musical journey, empowering you to create your own iconic sound.