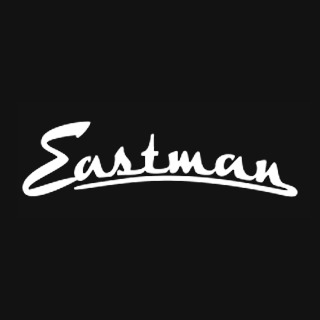 Eastman Antique Varnish Series | E10OOSS/v - Antique Classic
Solid Adirondack Spruce Top, Solid Mahogany Back & Sides
The E10OOSS/v is a meticulously crafted guitar designed to provide an exceptional playing experience. It features a mahogany neck, ebony fingerboard, and bone nut, ensuring stability and enhanced tone. With a solid Adirondack spruce top and solid mahogany body, the guitar delivers a balanced and articulate sound. The hand-carved scalloped X bracings and dual-acting truss rod contribute to its responsiveness and playability. The instrument's elegant design includes pearl inlays, ivoroid binding.
View In Showroom
Request an appointment with one of our team
WAYS TO PAY:

Introducing the E10OOSS/v, a guitar that embodies craftsmanship and exceptional playability. With its exquisite design and superior specifications, this instrument is a true gem for musicians seeking an extraordinary experience. The neck, constructed from high-quality mahogany, provides a solid foundation for your playing, offering stability and resonance that elevate your performance. The fingerboard, crafted from ebony, adds a touch of elegance while ensuring smoothness and precision as you navigate through the frets. The traditional even "C" neck profile embraces your hand comfortably, allowing effortless movement and reducing fatigue during those extended jam sessions. The bone nut, measuring 1 11/16", enhances sustain and clarity, producing rich and well-defined notes. The 20 Jescar-FW43080 fretwire delivers impeccable intonation and durability, so you can confidently explore the full range of your musical expression.
Aesthetically pleasing and structurally remarkable, the E10OOSS/v boasts a solid Adirondack spruce top that projects incredible resonance and a nuanced tonal palette. Combined with the solid mahogany body back and sides, this guitar delivers a balanced and articulate sound with warmth and depth that captivates both performers and listeners. The hand-carved scalloped X bracings ensure optimal vibration transfer, contributing to the instrument's exceptional responsiveness and dynamic range.
Featuring a rosewood and bone bridge/saddle with a spacing of 2-5/32", this guitar offers precise string placement and optimal string-to-body energy transfer. The classic rosette and pearl dot inlays add a touch of sophistication, reflecting the instrument's fine craftsmanship. The dual-acting truss rod allows for precise adjustment, ensuring optimal playability and preventing issues such as bowing or buzzing. The ivoroid binding elegantly frames the guitar's body, while the pearl headstock logo adds a distinctive and refined touch.
The E10OOSS/v comes with a set of ebony bridge pins and open-gear Ping V93N 3+3 tuners, both contributing to the instrument's overall stability and tuning accuracy. Fitted with D'Addario XT Phosphor Bronze strings (.012 -.053), this guitar delivers exceptional tone and longevity, perfect for studio recording or live performances. The action height, set by the Peach teams before the guitar leaves the store, strikes the ideal balance between comfort and playability, allowing you to effortlessly explore the fretboard.
This exceptional instrument is housed in a sturdy hardshell case, providing maximum protection during transportation and storage. Included is a 4mm truss rod wrench, ensuring that you can easily make adjustments as needed. With its antique varnish finish, the E10OOSS/v exudes timeless beauty and offers a vintage-inspired aesthetic that appeals to discerning musicians.
In summary, the E10OOSS/v is a masterfully crafted guitar that combines impeccable design with exceptional specifications. From the high-quality materials to the meticulous attention to detail, every aspect of this instrument has been carefully considered to provide you with an extraordinary playing experience. Whether you're a seasoned professional or an aspiring musician, the E10OOSS/v will inspire you to reach new heights of musical expression.