So here are a few new snaps of the shop as it stands currently. There is a lot of finishing touches here and there still to be done, but it's very much nearly complete. We're not spoiling everything in these photos, there are several more rooms of gear not pictured here believe it or not, not to mention a huge warehouse space, more space for photo and video work, and better office space for us to work from too. The new shop is now open, we'll be running an grand opening event in due course, but we're all ready and open for business.

Taking in the view from the upper gallery. This room contains the tills, all the accessories, a good selection of amps, all the Gibson USA, non-customshop Fenders, the Eastmans, the Faiths, the Gretsches, the Shergolds, the Epiphones, the Jacksons, the Schecters, and a good few smaller stocked budget to midpriced guitars, and Big Al's sofa, as well as the stage.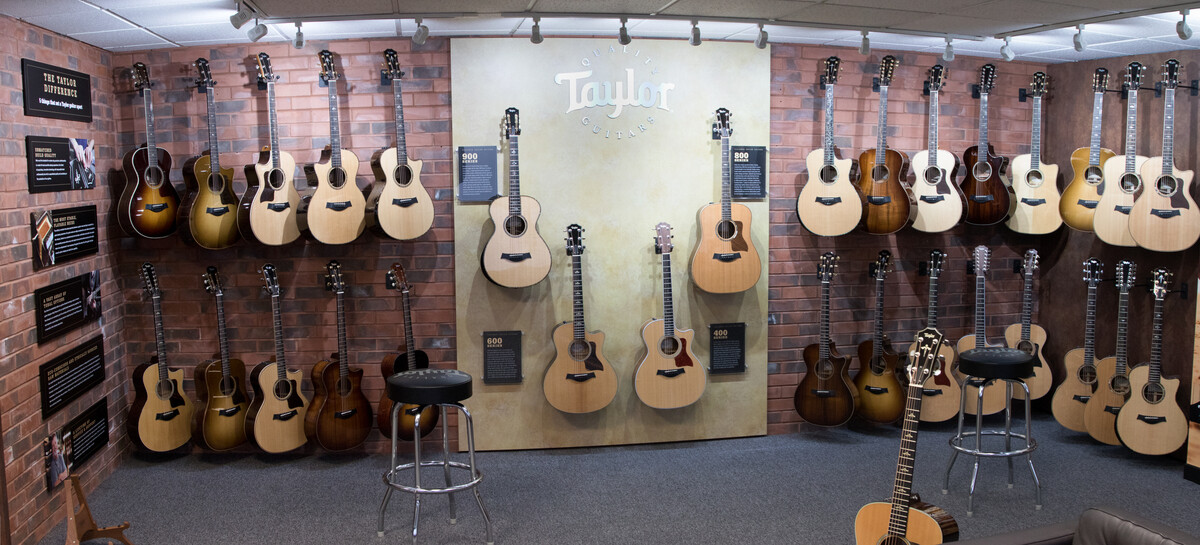 Once small part of our Taylor guitars room, beautiful and informative point of sale basically these guitars now sell themselves!

View from upstairs, basically a replacement for our old Braintree shop. All the boutique amps, the Fender Custom shop, Suhr, and a few other choice high end brands. Also off this main room is our office space, a dedicated room for Les Pauls, a dedicated room for gibson Memphis, a dedicated room for PRS and a room just full of pedals.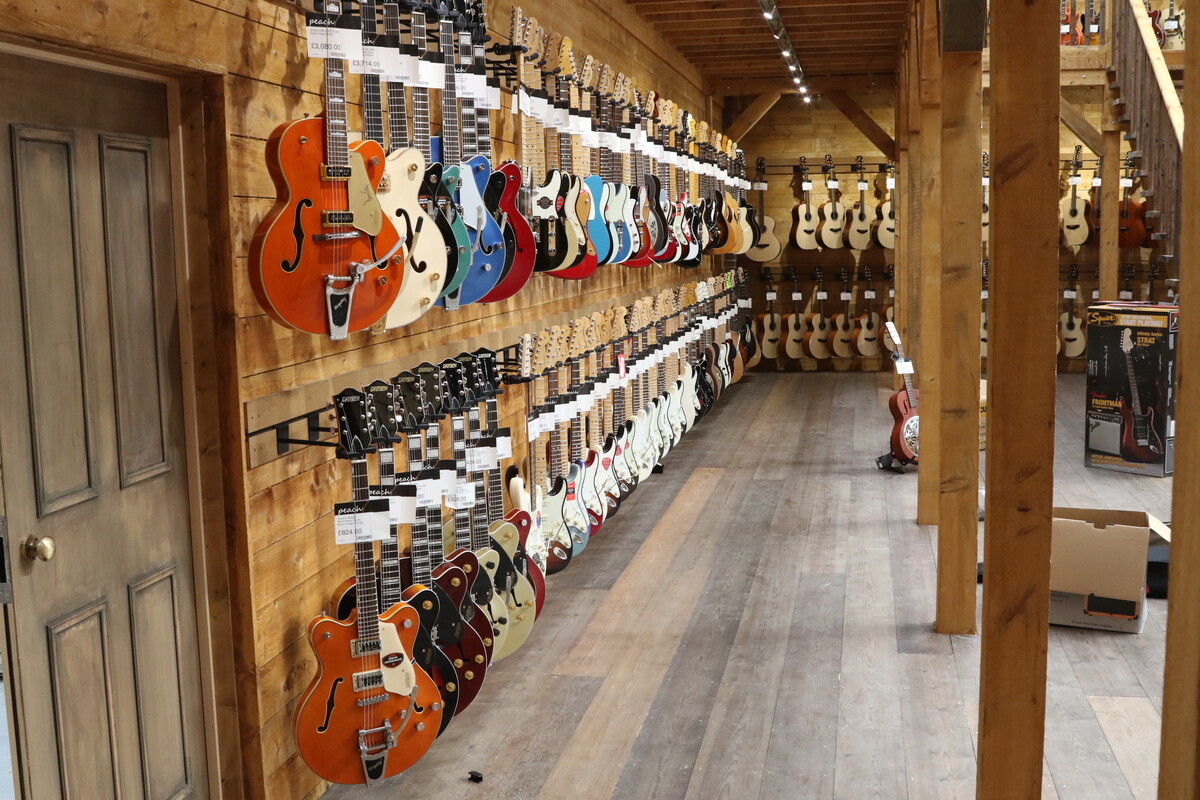 A good few guitars downstairs in the Saloon, gives you an idea of how many we can get out on the walls in there.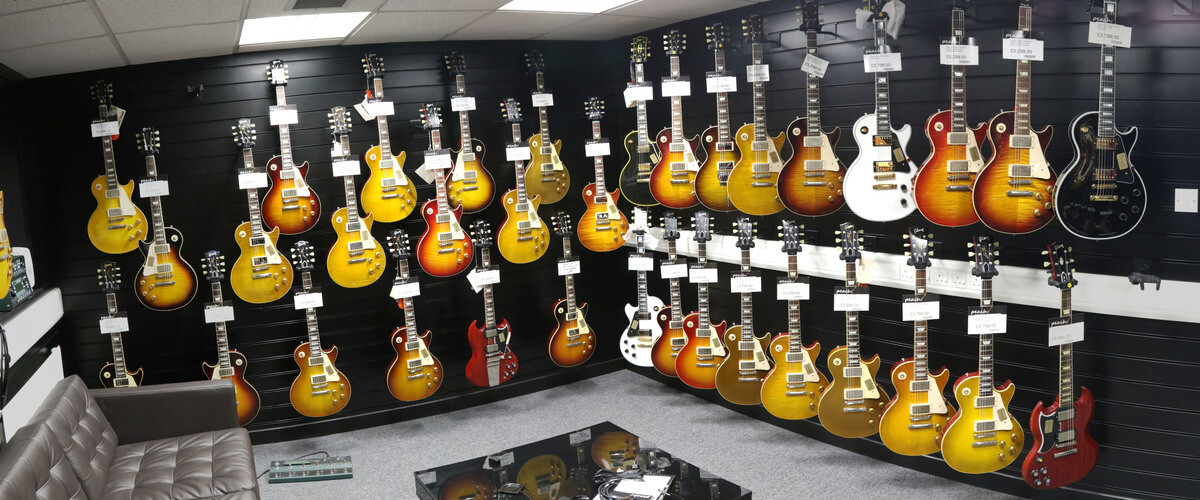 Just one of the smaller rooms we've got to hide other gear away in, this room is now entirely Custom Shop Les Pauls, there's even more behind the camera man. Find a larger selection in Europe, we dare you.