Yesterday evening we had a visit from the good folk over at Taylor guitars to put on one of their informative and educational Taylor Guitar roadshow events, which as always was excellent. This event was a first for us, since it's the first time we've put on anything in our new Colchester based superstore, and it was definite success!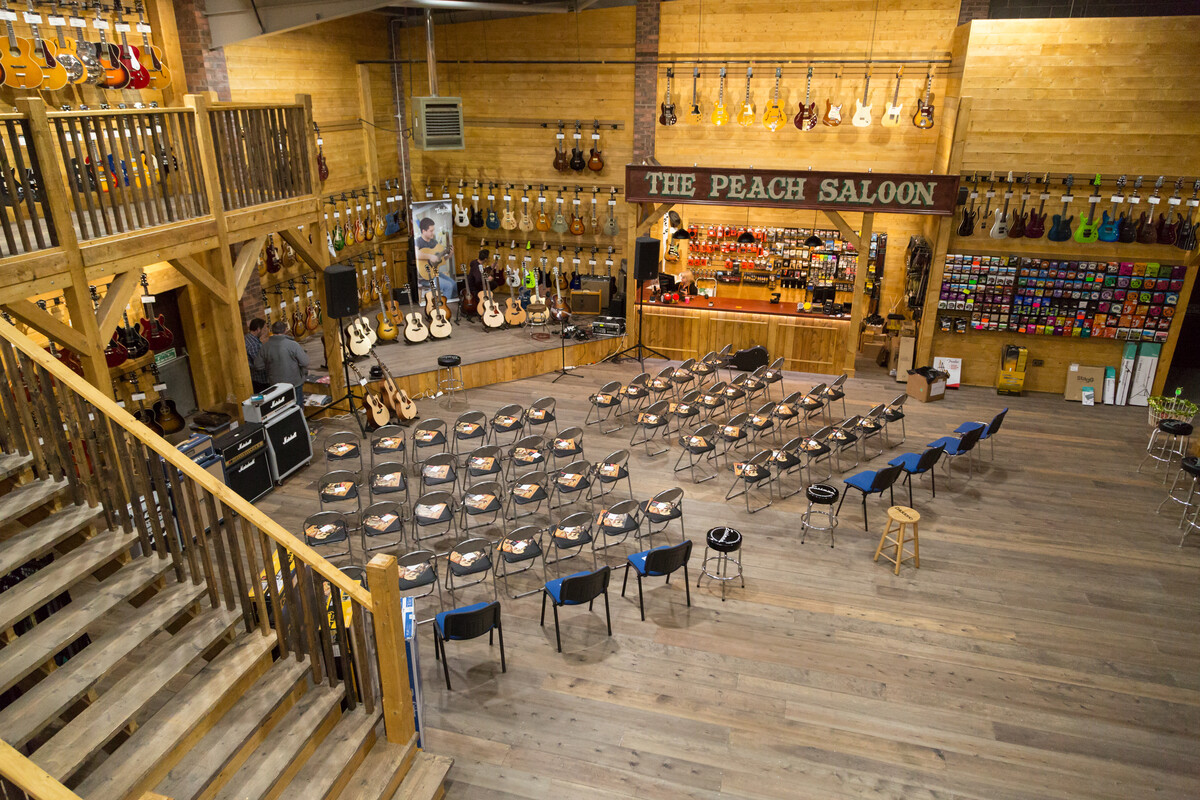 The new shop is so much larger than even our old Colchester shop, so we were easily able to seat about 75 people that attended the event; I suspect we'll be able to get much larger crowds in there in the future comfortably.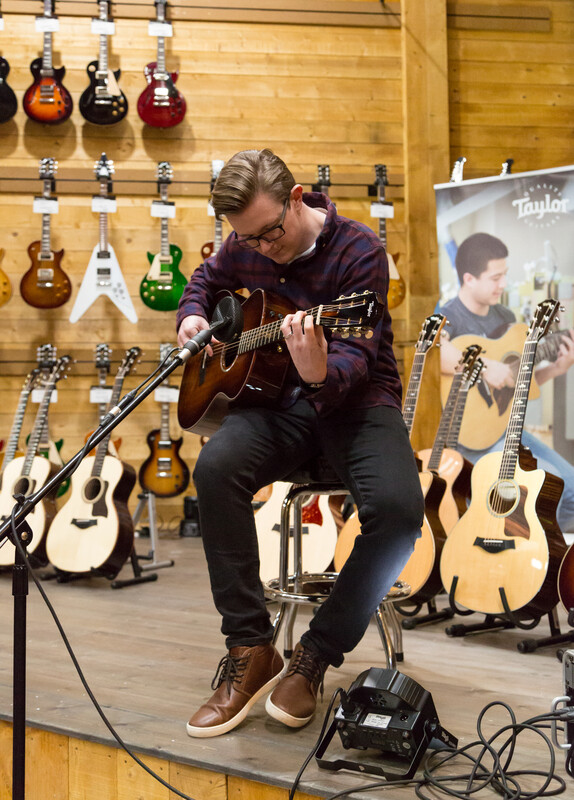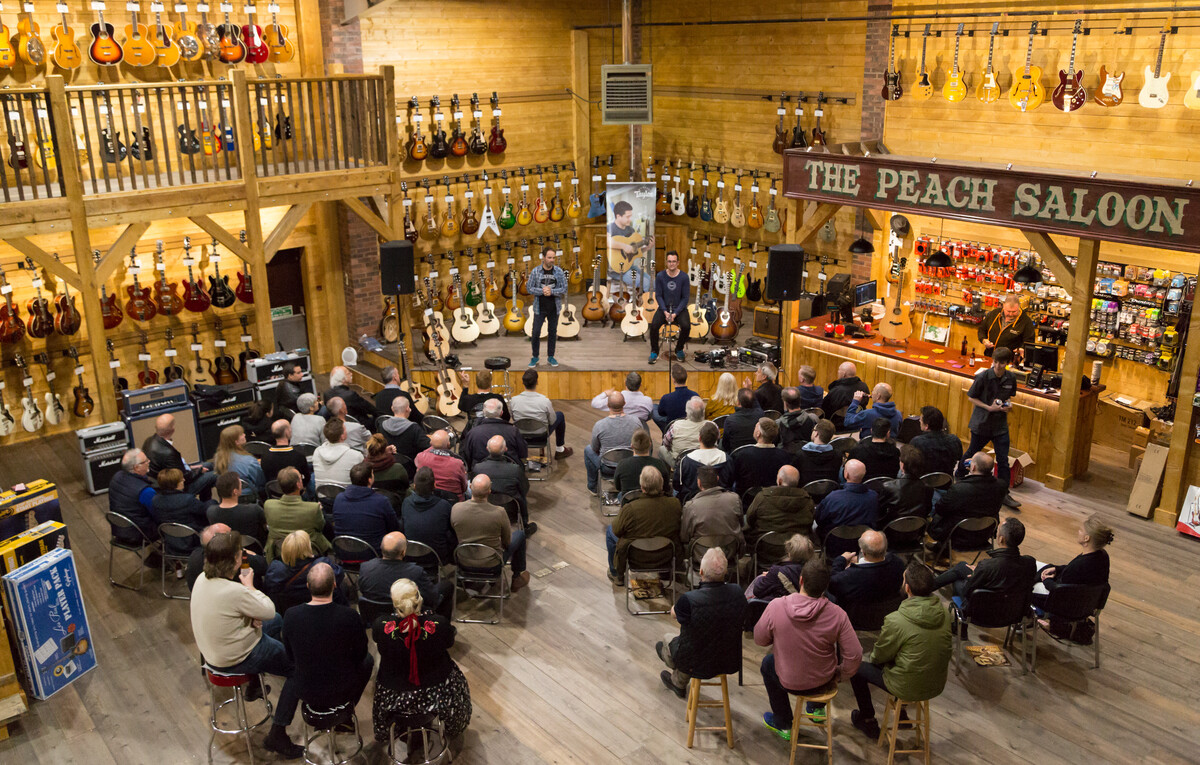 So the Shop layout is perfect for this type of evening, the largest room in the building the Peach Saloon has an actual stage in there, right next to our bar where we were able to give out the odd free beer as well.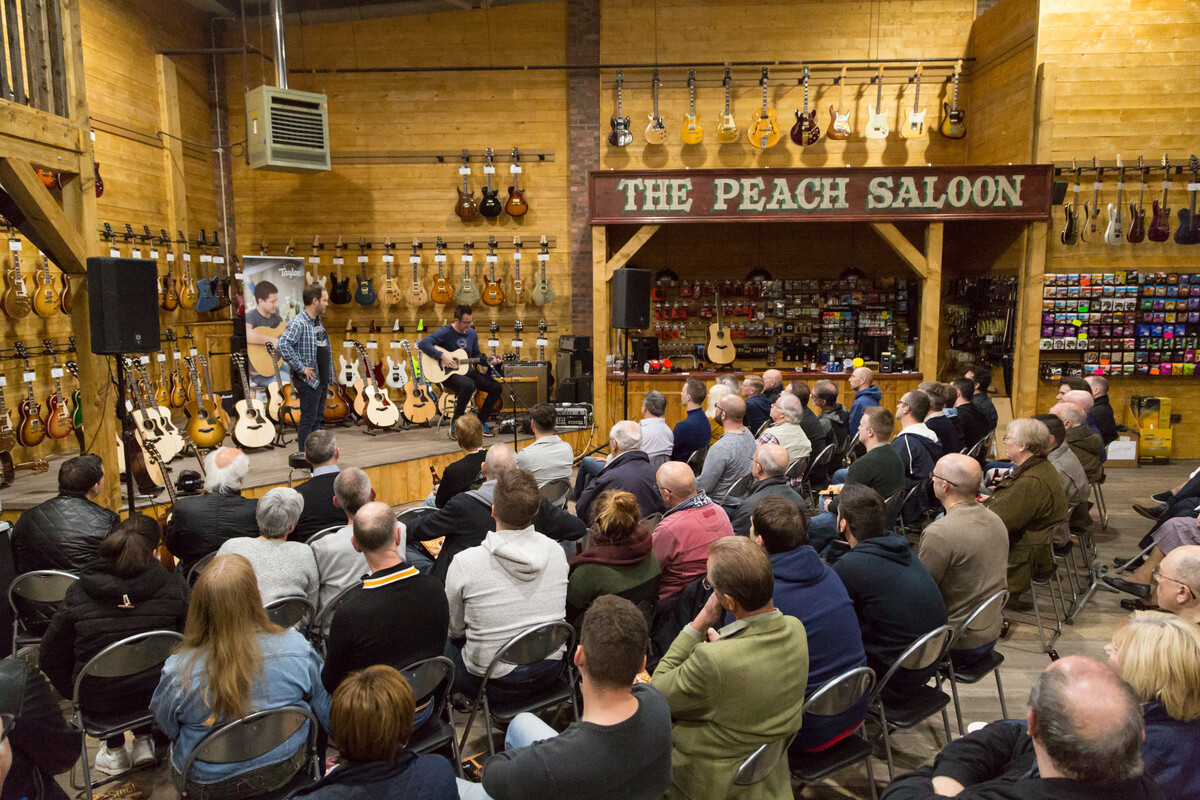 Taylor's events are really informative, they run through various Guitars sizes they build, and demonstrate the same pieces of music, on guitars from the same series made from the same tone woods so you can clearly hear the differences the sizes and shapes make.
They also show off, describe, and demonstrate the differences that tone woods make to a guitar as well and also run over the specifics appeal of a T5z model hybrid guitar, and showed a couple of new models in the Academy series and the new GS-mini Bass which was awesome.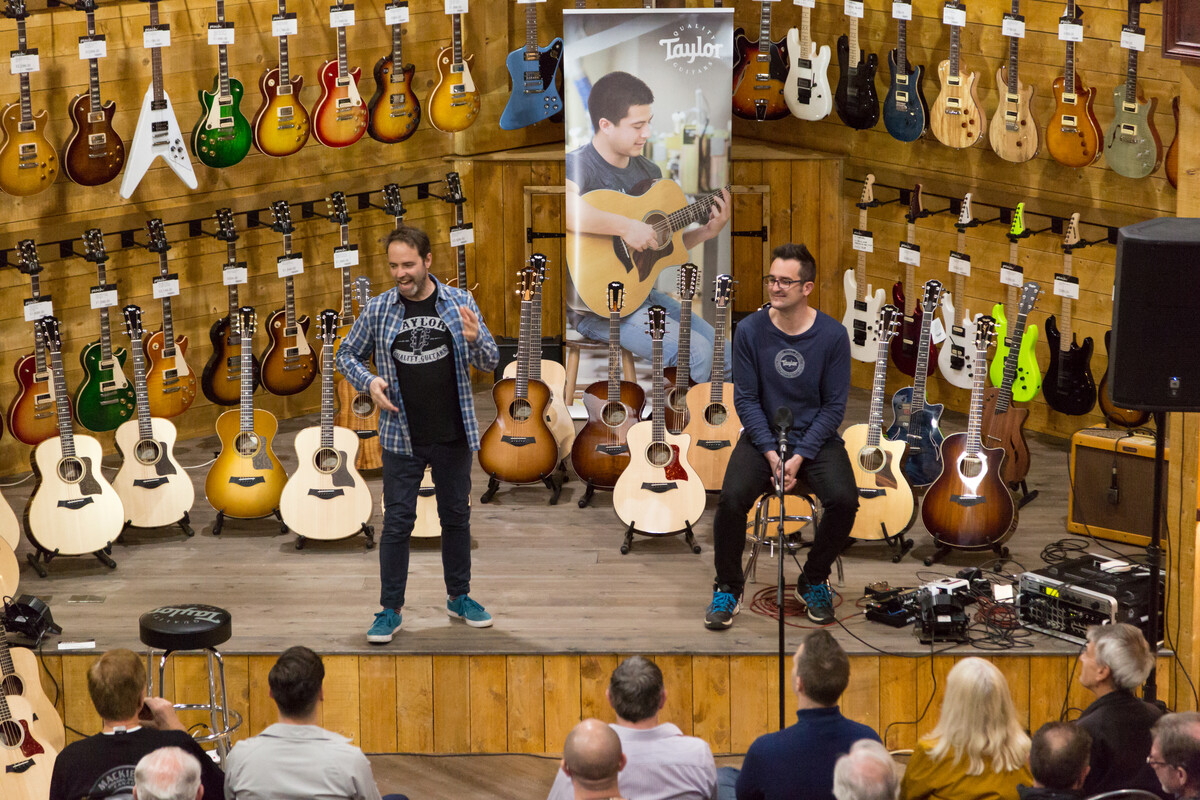 At the end of the evening we raffled off some bits which was great. Taylor gave away some strings and t-shirts. We raffled off a Taylor guitar strap as third prize, a 114 acoustic guitar was the second prize and the grand prize was a 'DNCE-FLTD' which was a high end dreadnought guitar made from quilted Sapele.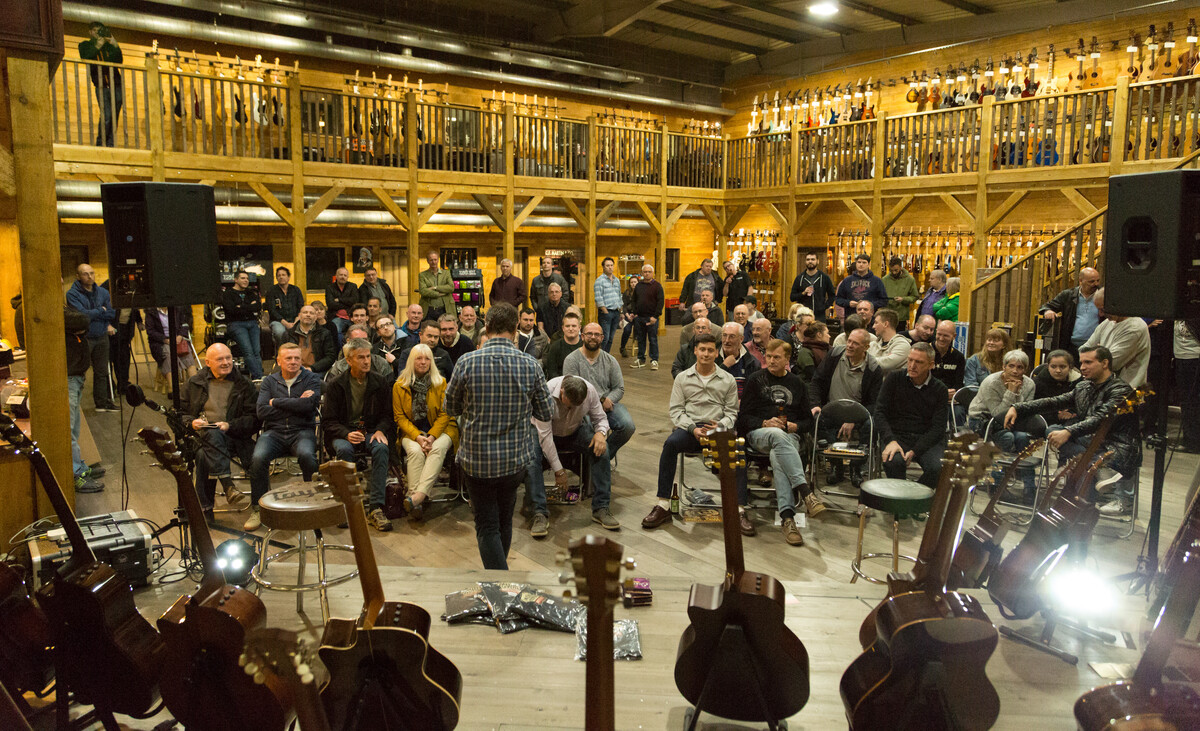 Congratulations to Lee on winning the grand prize, we're sure it's gone to a good home!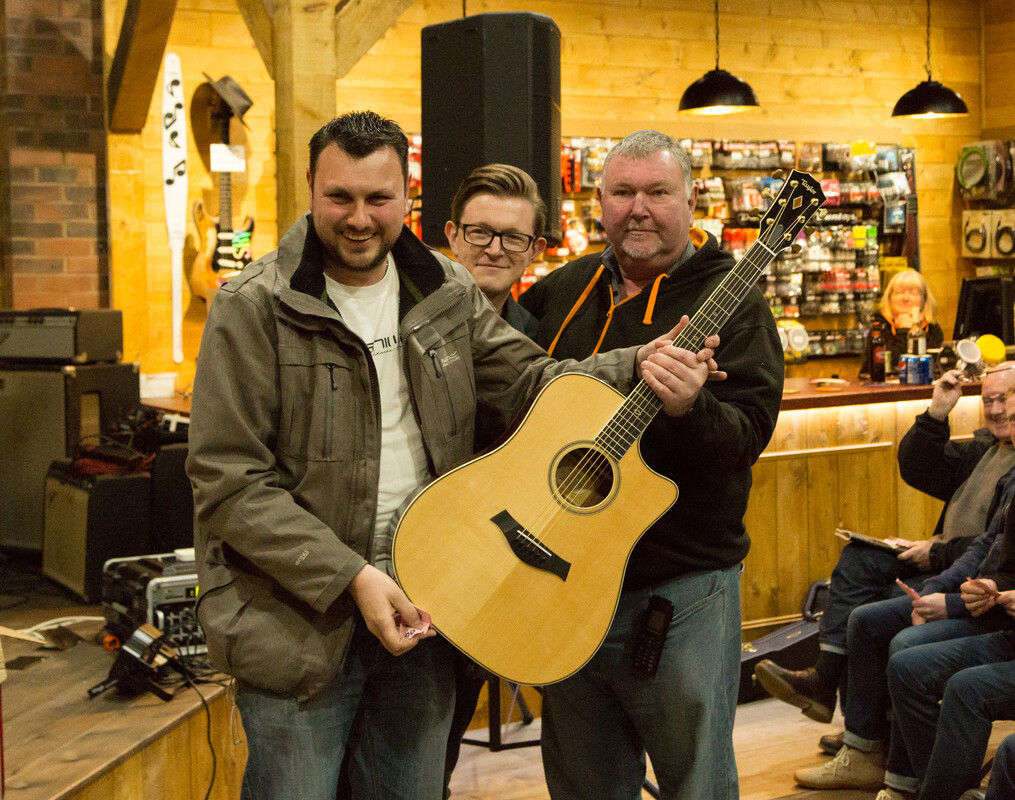 We've raised over £1000 for MacMillian Cancer Support with the proceeds of the raffle, so thanks to all those who entered.
Finally a big thank you goes out to Taylor for putting on the evening, another big thank you to everyone who came to watch and participate. We'll be putting on events more regularly now we've got the space and chairs.