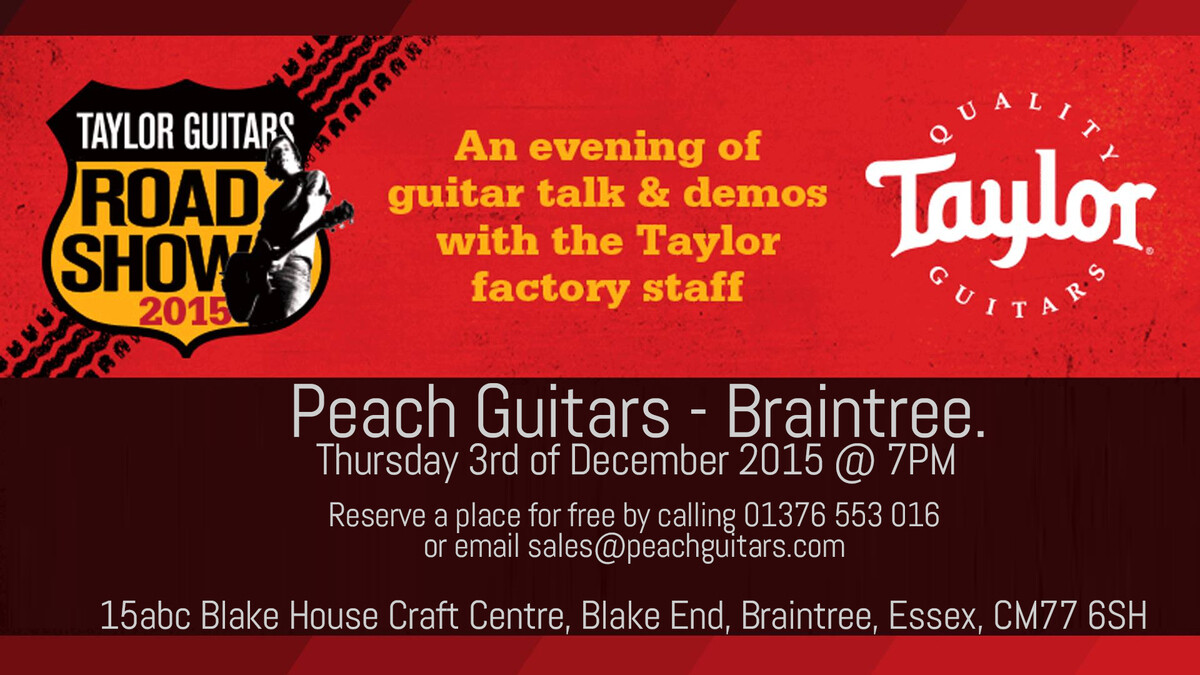 It's time once again for those lovely guys from Taylor guitars to come and put on another of their roadshows.
We've run these events with Taylor before, and they're always really interesting, new versions of the redesigned 600 and 800 series will be around to try out, there will be some rare and one off guitars for sale as well, and Peaches wide range of Taylors will also be available to try and/or buy as well. Demonstrations of the different tone woods and shapes of guitars help you know the difference
To keep things spicy we've decided this time we're going to run the event at the Braintree store and the restaurant next door Timbers, so there will be ample seating and drinks available from the bar (not for free, it's not our bar).
There will end up being special deals to be had on the night and goodies to give away too, so if you're interested to learn a little about the Taylor brand and be entertained with some enjoyable chat and guitar playing do come along.
There is no charge for the event, but we do appreciate knowing numbers in advance, so if you could give us a buzz by phone on 01376 553016 or drop us an email to sales@peachguitars.com to register your interest.