Here at Peach, we love being able to bring you guys something a little extra special, and this PRS Private Stock McCarty 594 is the absolute definition of extra special!
Crafted to celebrate the 20th Anniversary of PRS Private Stock, this original run 594 was PRS Guitar of the Month for February 2016, and you can see why, it's simply stunning. Limited to only 26 pieces worldwide, it's a super rare beast!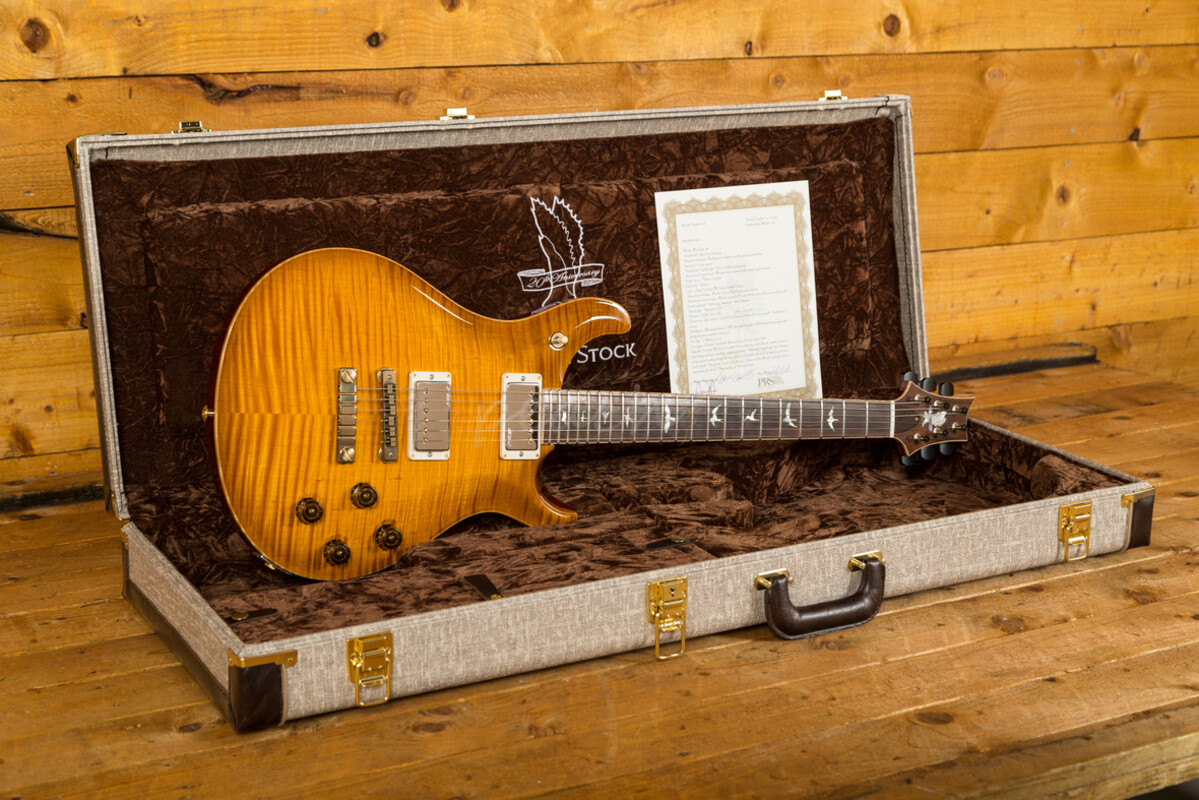 Named after Paul Reed Smith's mentor Ted McCarty, the McCarty 594 perfectly fuses the vintage design we all love with the modern features and functionality we crave, a flawless blend of authentic vintage styling and modern craftsmanship. Super versatile and with numerous tonal possibilities, the PRS McCarty 594 is where soul meets innovation.
Sporting a pristine Curly Maple top finished in the incredible Vintage McCarty Smoked Burst, the 594 benefits from a lightweight African Ribbon Mahogany body for a tonewood match made in heaven. Rich, resonant and tonally versatile the 594 is the epitome of high end performance.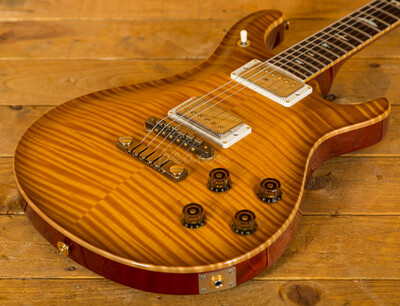 The Figured Mahogany neck features the PRS Pattern Vintage neck carve, the same width as the full pattern neck, the Pattern Vintage is a little thicker front to back, with an asymmetrical carve with a touch more on the bass side of the neck, and a touch less on the treble side. The 24.594" scale length is a little longer than usual and is famously where the model gets its 594 name. The Madagascan Rosewood fingerboard is immaculate and boats Curly Maple binding for a real premium aesthetic, this guitar just oozes quality. No PRS neck would be complete without the signature Bird inlays, Mother of Pearl with Paua outlines they complement the 594 perfectly. The Private Stock Eagle proudly sits atop the headstock and features an engraved 'February' banner, flip it round and admire Paul's signature and the Guitar of the Month script.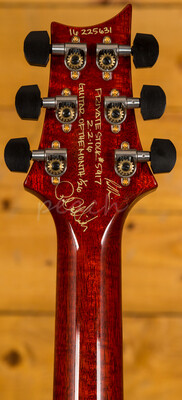 Equipped with an Aluminium Bronze PRS 2pc stoptail bridge and a genuine bone nut, the McCarty 594 is always perfectly intonated and responsive to your playing while flawless tuning stability comes courtesy of the Phase III locking tuners.
All these luxury appointments would be irrelevant though if it wasn't equipped with a pickup selection to match. A pair of 58/15 LT pickups deliver just the punch that this guitar needs, with a whole range of tonal variations, the 594 is a powerhouse both on stage and in the studio. Traditionally wired, it features 2 push/pull, coil tapped tone controls for even greater tonal versatility.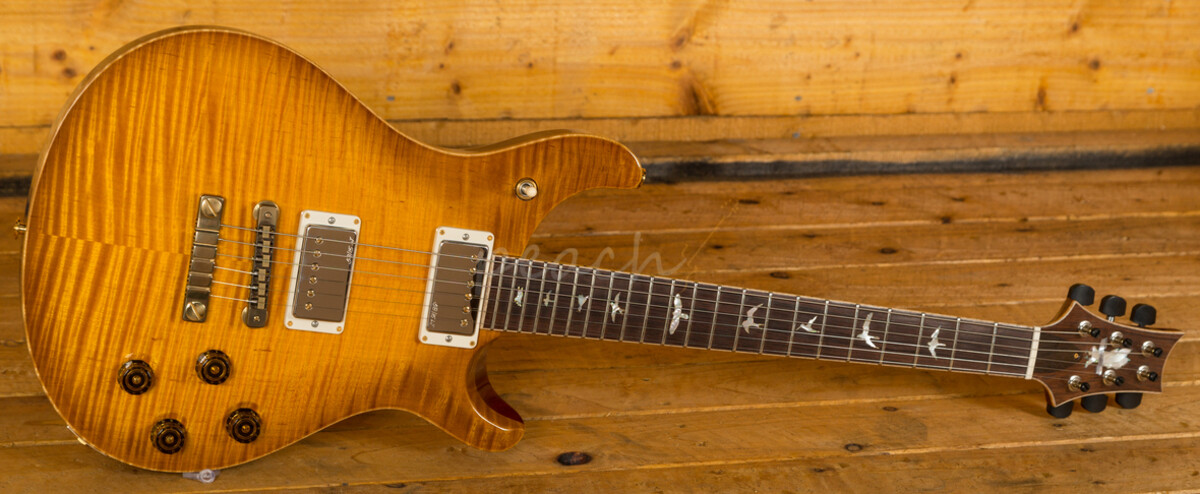 Housed in a PRS Private Stock British Fawn Tolex hardcase, it's the height of luxury. To be PRS Guitar of the Month you have to be something extra special and with its effortless playability, uncompromised tone and supreme versatility, this PRS McCarty 594 is a great example of the innovation and quality that keeps PRS at the top of their game.