Fender have gone Tele Crazy this year!
They're releasing 12 different models for the year and we have them all on order! Each one is entirely unique and each one will be killer, i'm especially lloking forward to the more 'cost effective version of the 'La Cabronita" Tele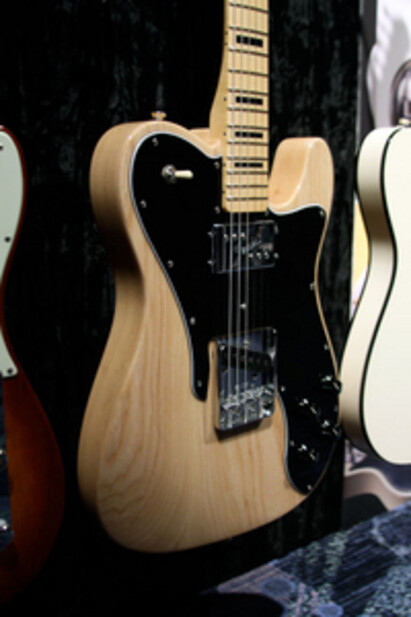 '75 Telecaster, Natural – This is a Telecaster with a iconic '75 Jazz Bass cosmetic; Maple neck with with black block inlays, black/white/black pickguard, natural Ash body, Jazz Bass knobs, and an arm contour. Interesting mix of Fender design cues.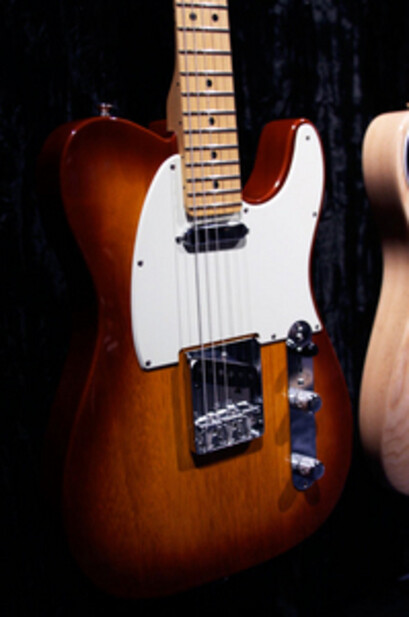 Fender Empress Tele in Honeyburst, This Tele has an Empress body, super lightweight, American Standard Neck, Highway 1 Bridge, Highway 1 Pickups and the Grease Bucket tone system. Limited edition Honeyburst finish.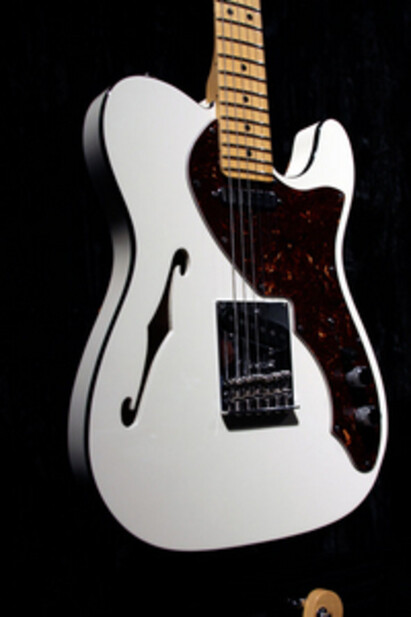 Fender Modern Thinline Tele in Olympic White. Similar to the 90's Tele Thinline, this is a thinline with modern hardware and appointments. Olympic White, double Bound (Tortoiseshell), American Std Neck ( 9.5" Radius Med Jumbo frets) American standard pickups and an alder body.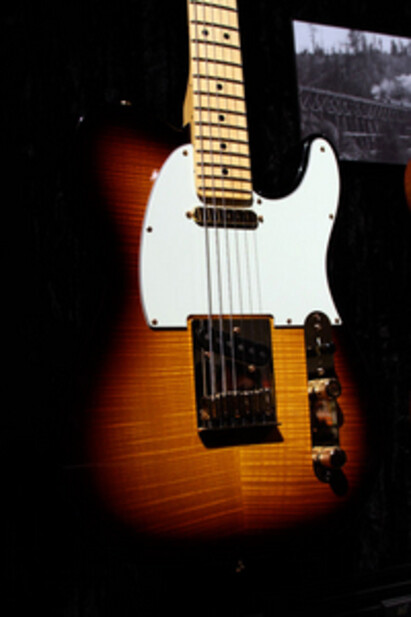 Flame Top Telecaster, Antique Burst – An American Standard Tele in Antique Burst with gold hardware and a flame maple top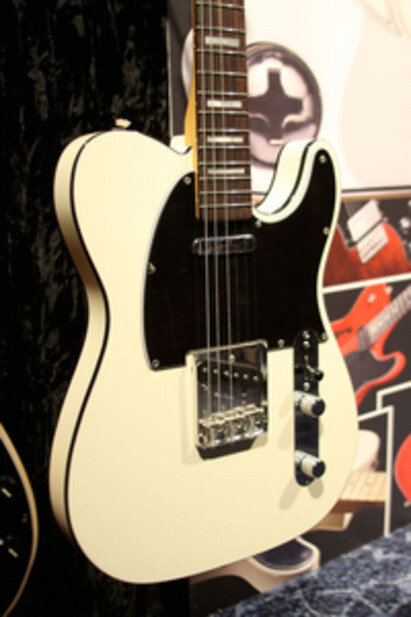 June – '62 Telecaster Custom, Olympic White - Double-bound with black body binding, a black/white/black pickguard, and pearl block inlays on a Rosewood fretboard.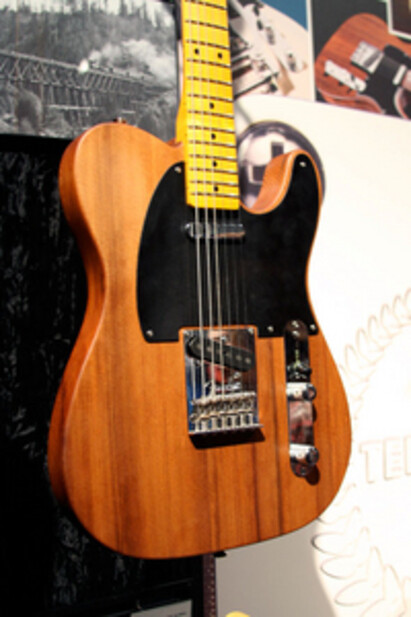 Fender Brown's Canyon Lacquer Tele, This is a Lacquer Tele with the Redwood body made out of wood from an 1890s Northern California Trestle railway bridge. This guitar comes with photos and history of the bridge. Oil Rubbed Finish, 52 Hot Rod Neck, Vintage Tuners, 9.5 with Med Jumbo, Redwood, 62 vintage Pickups, custom neckplate.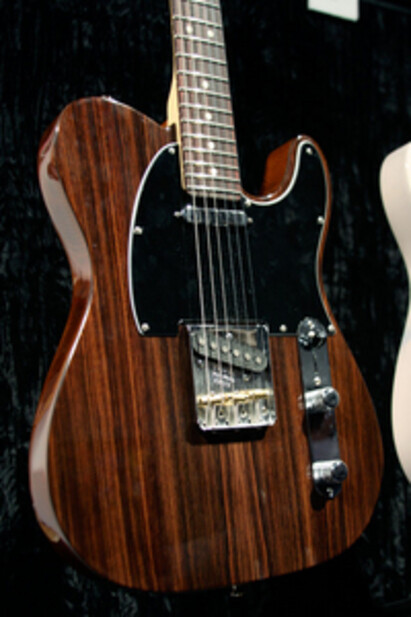 Fender Rosewood Lite Telecaster, The body of this Tele is a rosewood top and back sandwiched on a dark stained spruce middle. 9.5" Radius, Medium Jumbo frets, '52 vintage bridge and pickup set.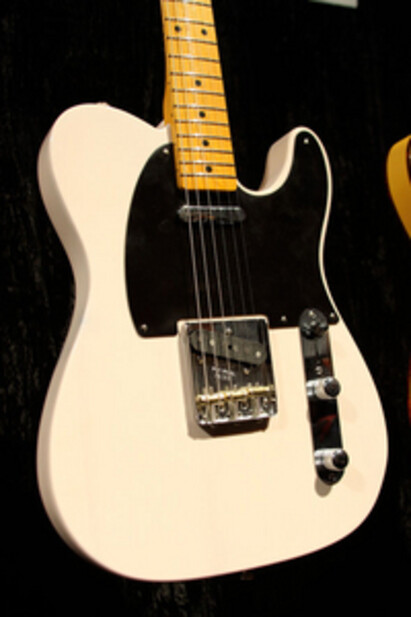 Indiana Barn 52 Tele, This Tele is made from Old Pine salvaged from a barn over 100 years old in Indiana. '52 Hot Rod Telecaster Neck (9.5" Radius, medium jumbo frets), hand rubbed oil finish, Vintage '62 pickups.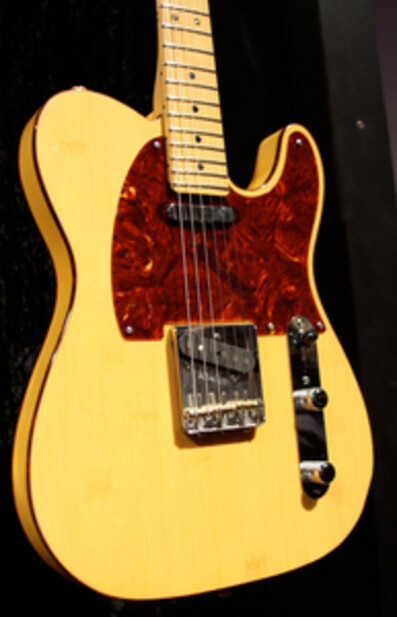 Lamboo Telecaster, Natural – Made entirely of laminated Bamboo, i.e. "Lamboo", this Telecaster hits all the right marks on the green/sustainability front. We think it hits the mark on the visual front too, with the shell pickguard and matching binding contrasting beautifully with the natural color of the Bamboo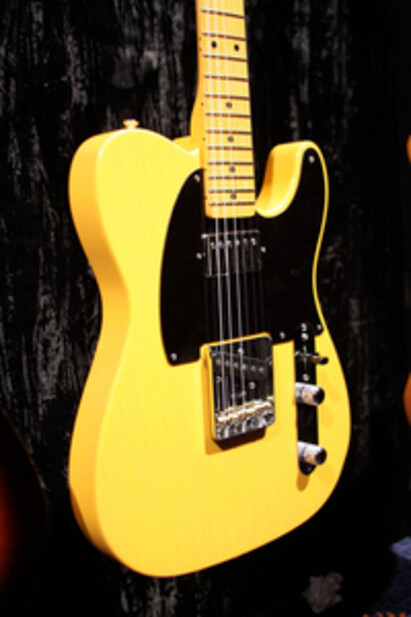 Vintage Hot Rod '52 Telecaster, Butterscotch Blonde – A Vintage Hot Rod Telecaster with a full humbucker in the neck and a new brass bar bridge design that is 100% intonatable.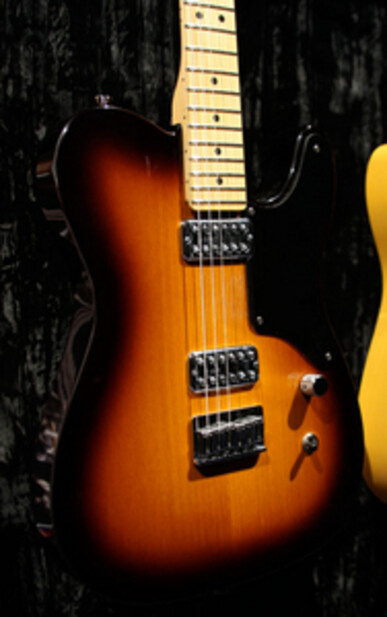 Cabronita Telecaster, 2-Tone Sunburst (pictured) and Black – I cannot wait for this one, the Custom Shop version was a tonne of money so this'll be a great alternative. TV Jones pickups