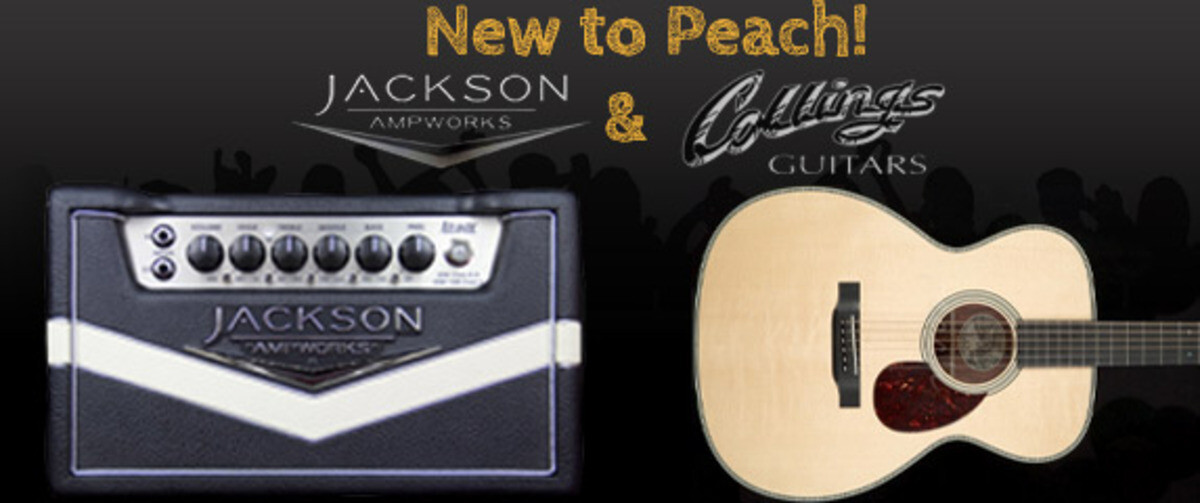 Exciting new brands coming to Peach Guitars.
We're excited to announce we've got 2 brilliant new brands coming to Peach Guitars.
First we have some guitars headed in from the good folks at Collings. We're no strangers to high end guitars by any means so believe the recommendation when we tell you these
are some of the finest hand crafted instruments that money can buy, they're not at the budget end of the market, but if you can afford to consider their excellent instruments
then they'll hold their own against any of the established brands and then some.
We've already received our first guitar from them, an OM2H Adirondack Spruce top with Madagascan Rosewood back and sides, and it's as good as the best that's ever passed
through the shop and is well worth a look.
The other new brand we're excited to receive shortly is Jackson Ampworks, they're a small boutique amplifier manufacturer based out of Texas, they focus on vintage tones with
modern features such as power scaling and come with an excellent build quality. If it's good enough for Robbie Mcintosh, then it's good enough for everyone! If you know Peach
guitars, you'll know that we know our stuff with amplifiers, so when we say we're excited to be carrying a new boutique amp brand, you probably can be excited too.