National are one of the original American greats, their resonators are some of the most iconic guitars ever produced, instantly taking you to the Mississippi Delta and the heart of blues. For over 100 years they have delivered instruments of unparalleled quality and soul, and they show no signs of slowing down!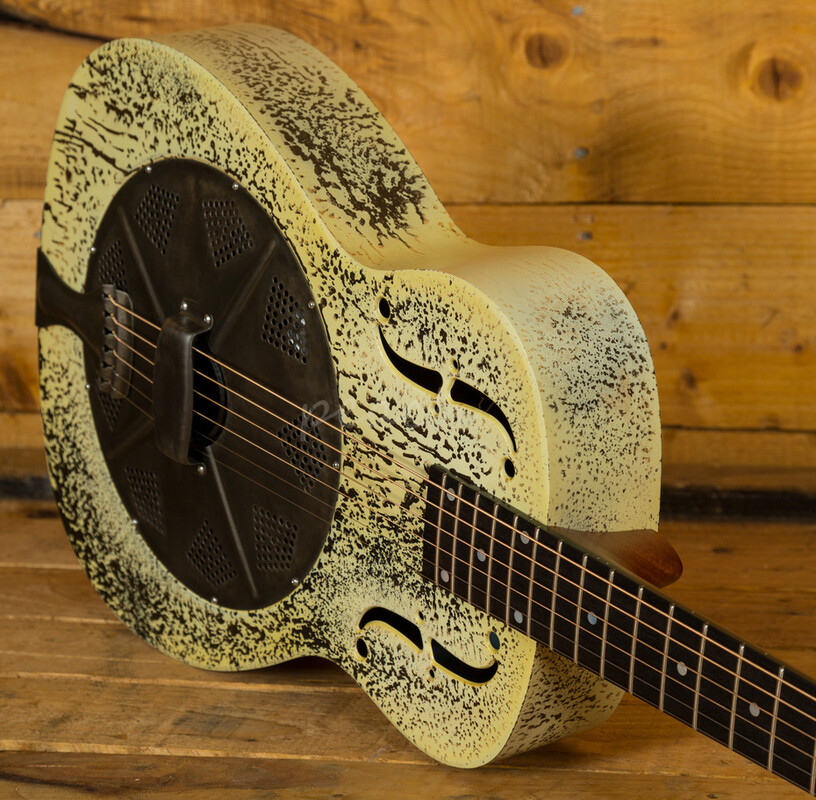 The National NRP B Series is one of the highlights of the current National Reso-Phonic roster. Inspired by the original Duolian resonators, they feature a thin gauge steel body with a formed back and period correct ribbed cover plate. Rich, resonant and deliciously brash, it's the perfect platform for rip-roaring, toe-tapping acoustic slide. The Chipped Ivory finish gives the appearance of a true vintage instrument, like a well-loved heirloom passed down through the generations.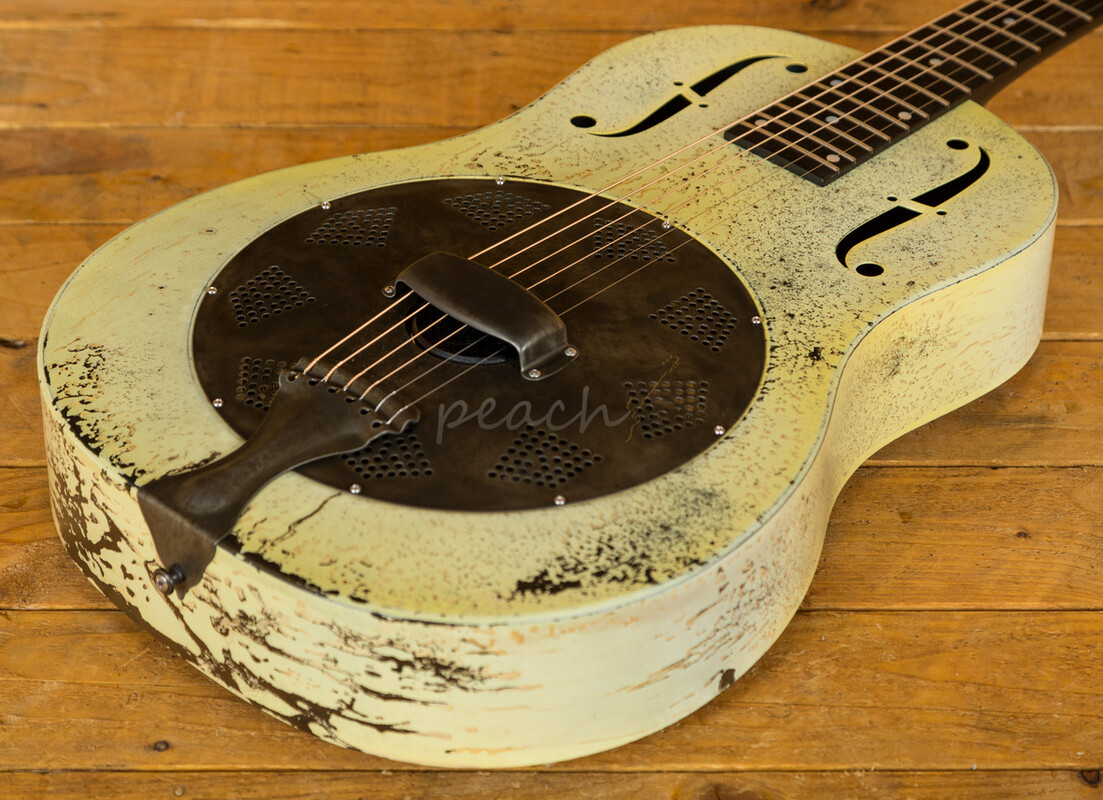 The Honduran Mahogany neck on these majestic beasts are really understated; unbound and with an authentic, vintage appeal, it feels super smooth underhand. The slotted headstock and ebony nut really enhance the retro vibe too, get a bottle neck on it and you instantly find yourself playing the part of the southern bluesman, singing about your troubles with a whiskey soaked swagger!
Great for players who like to experiment with alternate tunings and slide, the NPR B Series has great sustain and a really dynamic tone. The Deluxe features a Lollar Charlie Christian pickup for crystal clear note definition; it's the ideal choice for capturing all the tonal nuances that make slide guitar so special.
National have been the go to name for resonators for over 100 years, with builds of this high quality, you wouldn't bank against another 100!