So we're well into January now, and any sense of rest over the Chistmas period is a distance memory, we've not only had a very busy new year sales wise, but of course we continue the process of the work on the new shop which will soon house the entire Peach empire under one roof.
Here's a photo with a preview of what's going on behind the scenes at the new shop.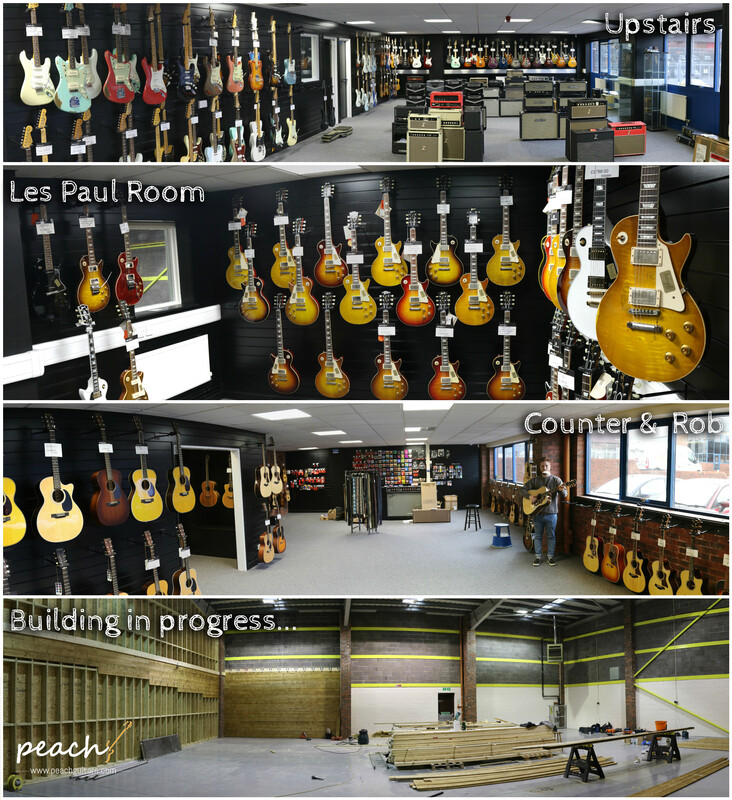 The upstairs area of the shop is looking close to finished now, a couple of the rooms are full and looking lovely, the only thing we have left to do up here is get out our pedal collection back on on display, and space the brands out for the high end gear out around the space. Here's a snap of the floor space upstairs, everything is still very much a work in progress and may move about yet.
Next we have the room that will be just full of Gibson Custom shop Les Pauls, once we bring the other shops stock over we'll have to pack them in a bit tighter or we'll never get them all in one room!
Next is a snap of the downstairs by the counter, again all of this is definitely moving about soon, we've plans to make more of this space.
Finally this is a preview snap of the open space that will come to house the more affordable electric guitar and amp stuff, it's gonna look beautiful when it's finished, but this is the focus of the building work now and once it's complete we'll begin the process of moving the old Colchester shop in here.