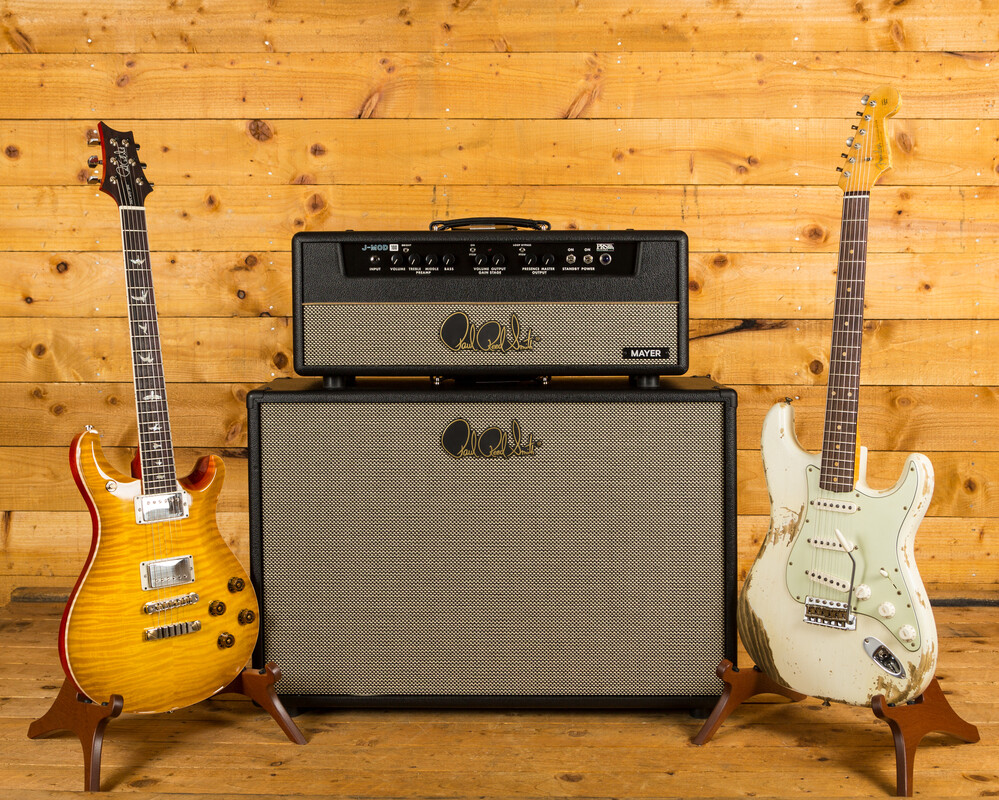 John Mayer has a reputation for being a bit of a stickler for killer tone, and as a multi Grammy Award winner and heir to the modern blues throne, you wouldn't expect anything less.
Having been rumoured for a long time and finally announced at the start of the year, the PRS J-MOD100 is on its way to our store. Fresh off the back of the highly successful Private Stock Super Eagle I & II models, John Mayer and Paul Reed Smith have reunited to add another element to the Mayer tone bank.
A year in the making, the J-MOD100 is a deliciously simple powerhouse designed to cater for the full spectrum of Mayer tones, from his slick solo work right through to his work with Dead and Company. It's a one size fits all masterpiece in tone.
Despite being only a single channel amp, the J-MOD100 packs in some great features. With a switchable gain stage you can get those rich harmonics and a real cut throat bite, perfect for delivering that crisp drive that Mayer needs for his blues infused trio work. The bright switch adds some definition for a really premium tone while the presence control boosts the high end in the power section. This gives you a more complete, kind of frisky vibe.
There is no reverb on the J-MOD100, Mayer prefers to use external reverb units and instead requested an effects loop to run them through. Footswitchable, the effects loop is great for placing your effects after the gain stage. Loaded with four 6L6 tubes, this thing is going to kick out clinical, glassy cleans. Mayer has always said that he likes his amps to effectively act as a giant microphone for his guitars, that he like to build his sound externally and deliver it with crystal clear clarity through his amp.
The perfect amalgamation of all of Mayer's touring amps including the famed Dumble Steel String Singer; this hand-wired beaut is the pinnacle of amp construction. Planned and executed to perfection it's a fraction of the price of the Dumble but now takes its place in his road rig.
Hand-wired at PRS in Maryland, USA the J-MOD100 is definitely worth checking out, a demo video will be on the way featuring our very own John so stay tuned for another cracking run down!