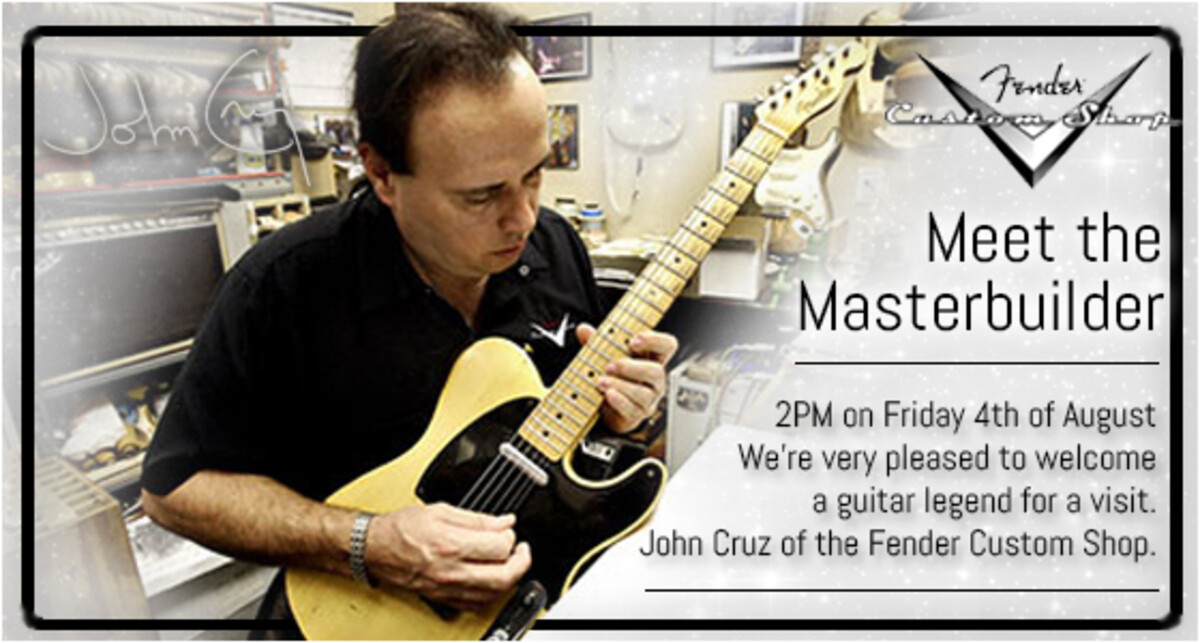 Let's be honest, of all the guitar brands out there the Fender Custom Shop is royalty, and at the Fender Custom Shop there's a few very special Luthiers referred to as 'Masterbuilders' who specialise in building custom spec and one-off guitars with the highest degree of skill of anyone doing the job.

John Cruz in particular is probably the best known name at the custom shop, he's been part of the team for 15 years now, and has been responsible for the recreations of Stevie Ray Vaughn's 'Number One' Strat and Malmsteen's 'Duck' strat to name just two, and plenty of guitars we've sold that have been simply epic.

This visit is going to be an informal afternoon visit starting at 2PM on Friday the 4th, he's going to pop in to see the new shop and have a sit down with our John to spec out some more Fenders for the build queue. While he's here though he's going to be happy to meet and greet anyone that fancies coming in to shake his hand and ask any questions about his process or behind the scenes stuff from Fender.

If you're interested in attending, we'd appreciate just letting us know by email, phone or on the Facebook event page, just to keep an eye on expected numbers.

While we're talking about Fenders there is a selection of some the best Masterbuilt and limited run guitars we currently have on the walls at the bottom of this newsletter.