While away at the Frankfurt Musicmesse, we selected a range of fantastic, perfectly crafted, acoustic guitars. These really embody the craftsmanship that put Guild on the map, and in our opinion, build on it!
Guild Custom Shop Orpheum 12th Fret Dreadnought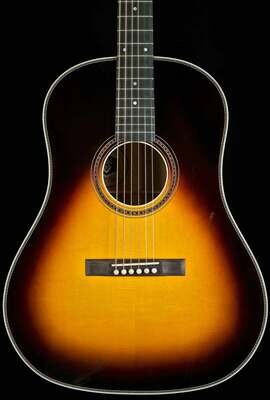 This beauty isn't something you come across often, a 12th fret Dreadnought!
Combining the rich low end of a dreadnought, and the punchy dynamics of a 12th fret, it's a fingerpicking powerhouse! Featuring Adirondack top and bracing, it's got amazing sustain and tone!
Guild Custom Shop Orpheum 14th Fret Rosewood Dreadnought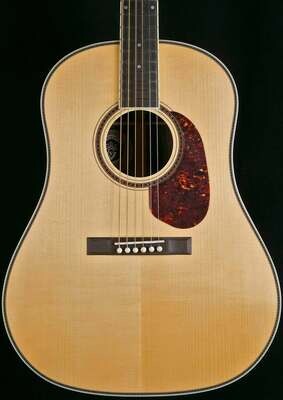 A 14th fret Dreadnought is certainly more common, but this high standard! Again featuring premium Adirondack, the luthier's choice spruce for the top and bracing. This model features premium rosewood back and sides, for a detailed mid, sparkly highs, and rich lows. As far as vocal accompaniments go, you'll be hard pressed to find better!
Guild Custom Shop Orpheum Mahogany Orchestra
The Orpheum Orchestra Model ranks among the finest Guild auditorium-style guitars ever made. Its Adirondack red spruce top with scalloped red spruce bracing and solid mahogany back and sides, combined with a three-piece mahogany/rosewood/mahogany neck that joins the body at the 14th fret, produce a fantastically warm, balanced and articulate tone with rich bass and singing treble. Availible in Sunburst and Natural.
Guild Custom Shop Orpheum Rosewood Orchestra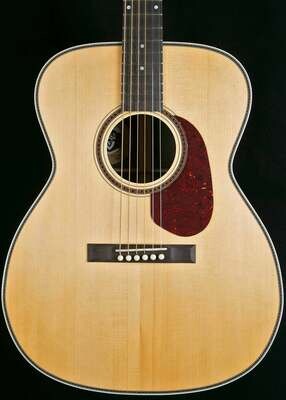 The same fantastic Orchestra model, but with premium rosewood back and sides!