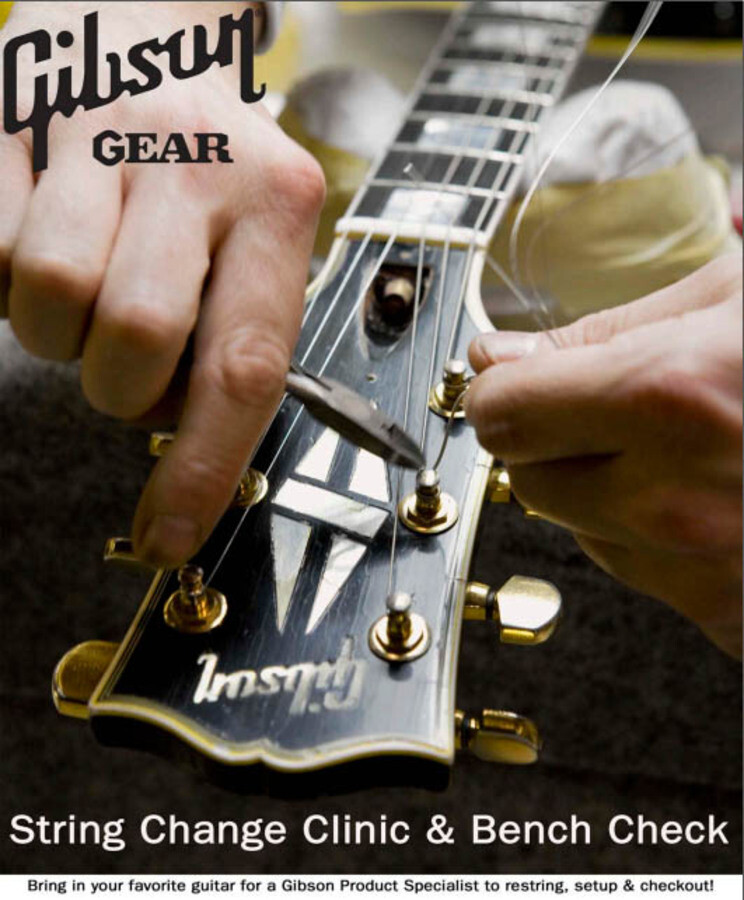 Seems as though Gibson are feeling generous! Not long after the last restring day at Colchester was a huge succsess, they're sending us their man and some goodies for another!
So pop on over on Saturday the 5th of December to to the Colchester store and those of you out there with Gibsons or Epiphones can have your instrument setup checked over, and some fresh and free strings put on for you while you wait!
How we run these events is we book in specific time slots of 15 minutes to ensure that you're not waiting for long, and also to allow our chap from Gibson manage his time.
The morning sessions will run from 10:30 to 13:15 and the second will run from 14:00 to 17:00. Just let us know when you'd like to come in, and we'll book you in as near as possible to what you're after.
If you want to ensure you get a free restring, setup and checkout done, just drop us a line to sales@peachguitars.com or give us a call on 01376 553 016 to book in, turning up on the day will be fine if that slot is empty, but book in advance to avoid disappointment, last time every slot was allocated before the day.
There should be some freebie giveaways during the day as well.
The actual restringing is for either Epiphone or Gibsons 6-strings only, this will not extend to 12-strings, Floyd Rose or Bass guitars.