We had a great night last night at the Colchester store with the Gibson Guitar Clinic and were suitably impressed with the awesome Ryan Roxie and the good people from Gibson who accompanied him. The evening was really well attended and we'd like to thank everyone who came out to attend and check out the new store in Colchester.
Special thanks to Ken from Premier DJ for their contribution to the evening too, supplying top notch sound and lighting setup, plus sound tech services for the evening as well. You can find them here: http://www.premier.dj/
We're impressed to see the new range of Gibson and Epiphones sporting the new Min-ETune system as well, guitars that tune themselves will be a useful tool for any player that doesn't have the luxury of a guitar tech, or players that regularly want to easily switch between tunings.
Here are a few choice photos from last night to show what the night looked like and give you a good feel for the scope and scale of the new Colchester store.
The Gibsons (and Epiphone) that Ryan performed with: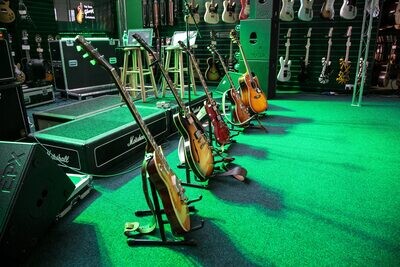 Aerial shot of one side of the Colchester shop: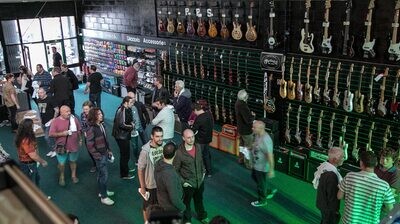 Our new shop looking more like a proper music venue:
The talented Ryan Roxie: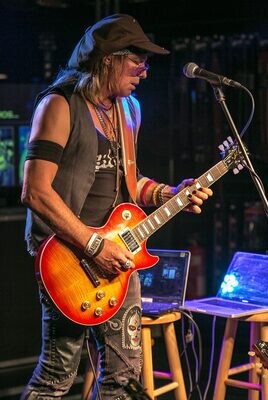 4 attendees of the night trying to beat the Min-E Tuning system to perfect tuning (they failed!):