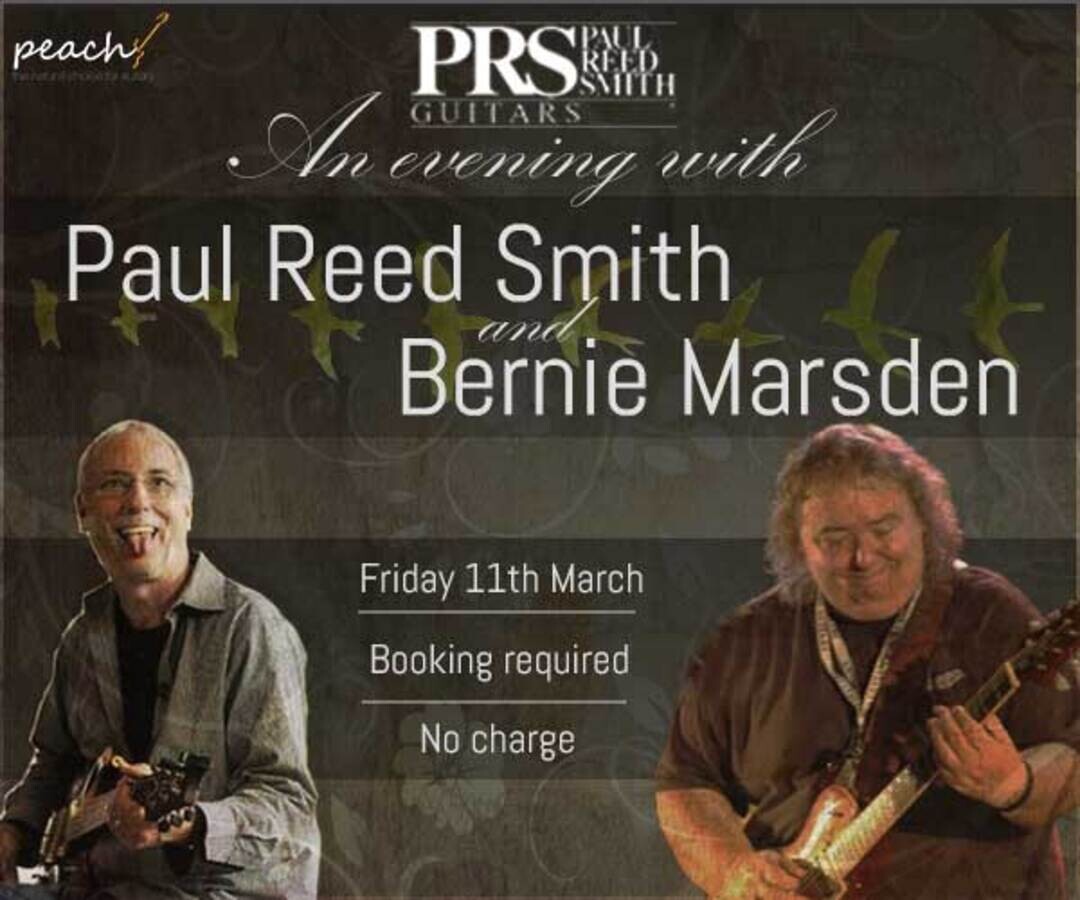 THIS IS EVENT IS SOLD OUT
Friday 11th March we have a couple of very special guests coming in to visit us at the Colchester branch.
The man himself, Paul Reed Smith of PRS guitars, along with a veritable master of tone, Bernie Marsden who was a long standing member of Whitesnake.
The event is free, but spaces are limited on a first come, first serve basis, so we will be need you to book in to prevent disappointment as we expect a good turnout.
To book your place, email us at sales@peachguitars.com, or give us a call on 01376 553016. The event will start at 7:30pm at the Colchester branch.
Please note although the guys will be likely be happy to sign stuff, we will not be welcoming in customer guitars in on the night, due to security, and more importantly space concerns, so we'd suggest perhaps bringing your guitars back plate.