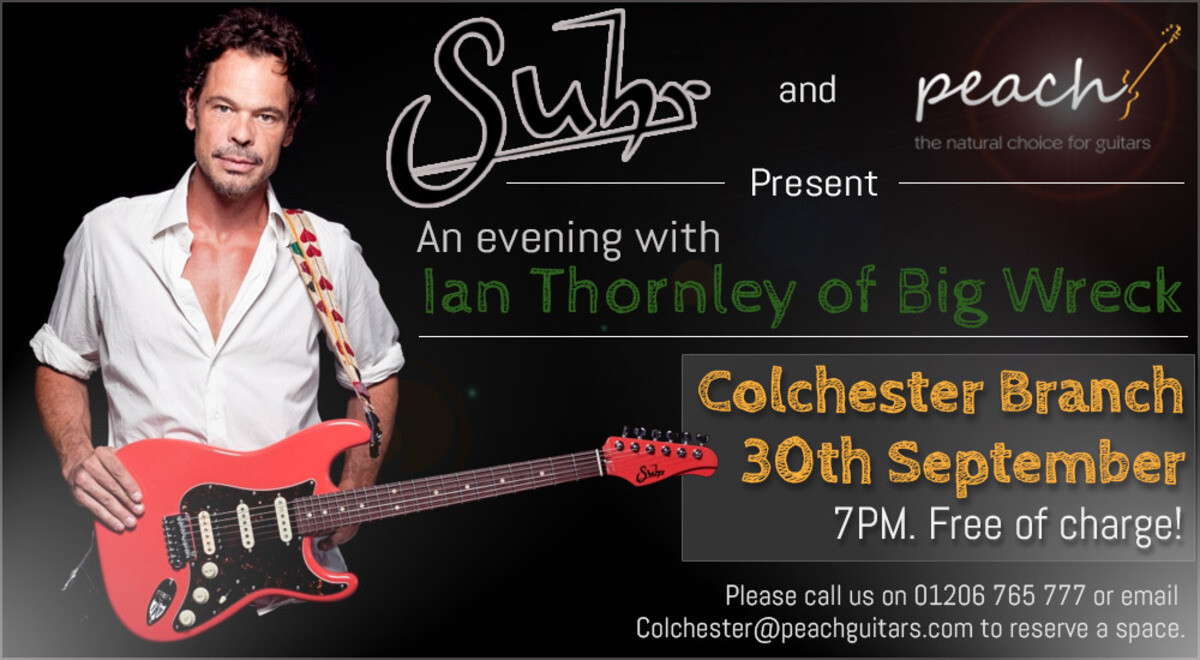 Many of you out there will have heard of Suhr Guitars by reputation, by the selection we have hanging on our walls, and for many of you because you're lucky enough to have one or more in your collection. We're a massive fan of Suhr here at Peach, they make exceptionally nice Guitars, Amps and pedals, and their phenomenal build quality comes through in everything they do.
Another thing we've been a big fan of recently is the Big Wreck album 'Ghosts', if you've not heard it and you like rock albums with catchy hooks, face melting vocals and tasty playing then it gets our hearty recommendation. Big Wreck were originally from Boston in the US, but perhaps because Ian is Canadian, they're best known north of the border. Their most recent album was top 5 in both Canada and the US, and we're rooting for them to become better known in Europe too!
Wednesday 30th of September is a unique opportunity, Suhr guitars are bringing Ian, the lead singer and lead guitarist from Big Wreck into visit us at Peach. 7PM in the Colchester branch we'll be hosting for an evening of music, chat, and awesome playing.
There is no charge for this event, we just need to know you're coming to ensure seating numbers, so please just drop us a call to Colchester on 01206 765 777 or email colchester@peachguitars.com to reserve a space!
Here's a video from Suhr of the whole of Big Wreck playing a tune off Ghosts at the Suhr factory party 2015. Hope to see you on the 30th!