Friday saw our biggest event we've put on so far at Peach, over a hundred people came to the evening and to see the master guitar builder and big boss, Paul Reed Smith of PRS guitars team up with the crackin' blues guitarist and one time guitarist for Whitesnake Mr Bernie Marsden.
Paul gave a master class account of his philosophy on guitar building and construction, and it was as passionate as it was informed. Paul demonstrated some interesting differences between the unplugged tone of his, and several other manufacturers' guitars to demonstrate how incredibly varied the different build methods can result in considerably differing resonant tones. The only guitar that Paul thought was really remarkable that wasn't one of his was Johns 62' Strat.
We got a sneaky peak at John Mayers actual PRS Private stock Super Eagle as well, not the model, THE actual guitar Mayer has been playing with the Grateful Dead recently, which was also an honour.
Paul then opened the floor up to questions from the crowd for the braver attendees and answered some interesting questions they had that he hadn't covered.
After that up came Bernie do some playing. Bernie was playing his own signature PRS 'Bernie Marsden' we have in stock, one of only 6 made, and he played over a couple of backing tracks and it and he sounded superb. Once Bernie had blown our socks off for a couple of numbers Paul plugged in and jammed along with him too.
Afterwards Bernie regaled us with a few choice stories and him and Paul enjoyed poking fun at each other and their interaction was really friendly and funny to watch.
The evening was finished off with Paul signing magazines and back plates and the odd guitar that been snuck in at the end, along with the attendees browsing our stock of PRS guitars.
We'd like to thank Paul, Bernie, and our man from PRS Mr Jez for helping us put on a spot on evening, and of course thank you to everyone that came out to see the show.
Here are some snaps from the evening: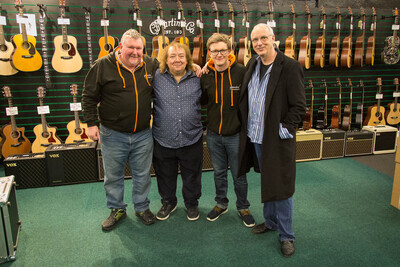 Big Al, Bernie, John and Paul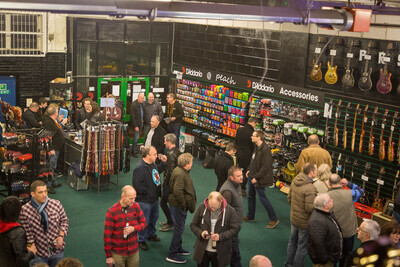 Colchester starting to fill up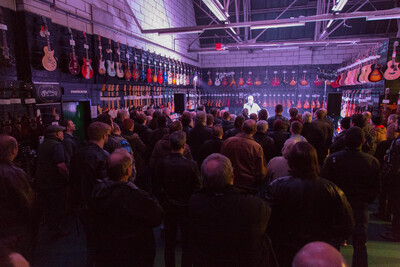 Paul takes the stage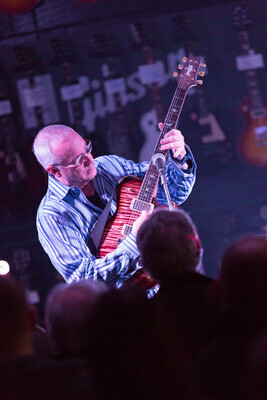 Paul demoing the acoustic tone of the Bernie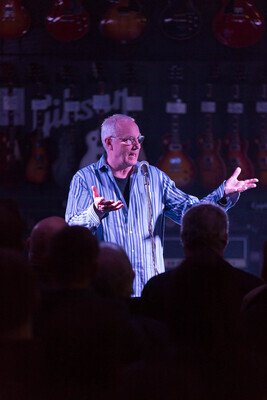 Paul being expressive!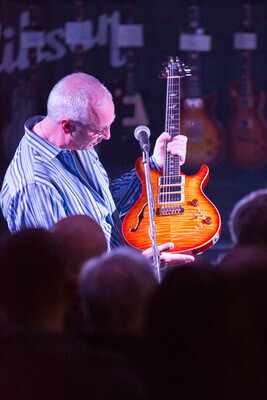 John Mayers actual guitar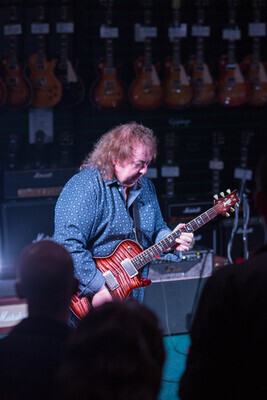 Bernie rocking out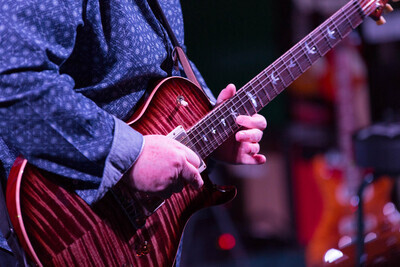 Extreme close up of Bernie on the Bernie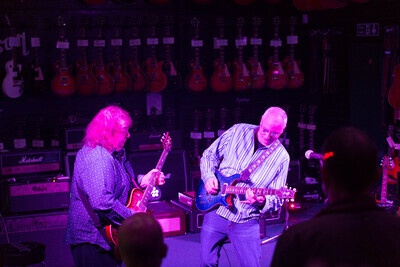 Jammin'
Like old mates ripping each other, lots of laughs between these two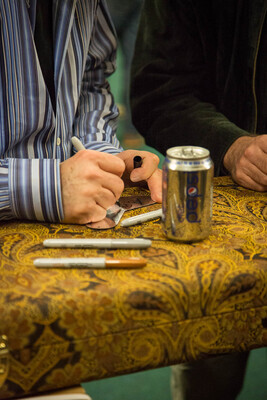 Paul signing some bits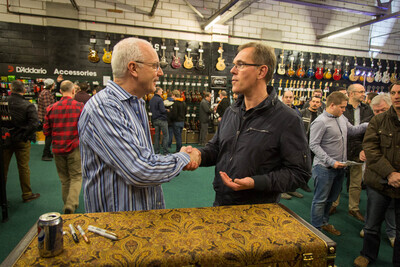 Paul shaking the hand of a good customer of ours