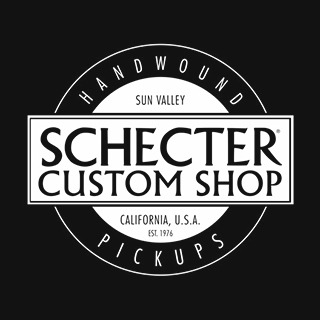 Schecter USA Custom Sunset Custom Stabilised Top 20-06005
Our good friends at the Schecter Custom Shop produce some of the best playing instruments on the market, but this really is something special. This Sunset Custom Stabilised top is truly stunning! These are super limited, make sure you don't miss out.
View In Showroom
Request an appointment with one of our team
WAYS TO PAY:

The Schecter USA Custom Shop craft some of the sweetest guitars we've ever seen, this USA Sunset Custom is a real winner and offers a playing experience unlike no other.
The Sunset Custom model is one of the most common models to come out of the Custom Shop, but this one is unlike any we have ever seen before. Constructed with a strong resonant Alder body with a super sweet Stabilised Box Elder Top which has been strengthened and reinforced through the use of epoxy resin. The figuring and aesthetics of this guitar are truly breathtaking, the vibrancy of the colour really draws you in and the custom pink colour choice does a great job of bringing out the natural beauty of the wood.
The Roasted Maple and fingerboard offers a familiar and super smooth platform for both lead and rhythm work. Its offers a premium playing experience unlike another on the market
Loaded with a duo of Schecter Dark Side single coil pickups and a Super Rock vintage humbucker, the USA Custom Shop Sunset Custom delivers classic Super Strat tones right across the spectrum. These super innovative pups are serious business, with great note definition and incredible clarity, they are a real talking point of this guitar. They cover a wide range of styles from pop to country. It's the perfect set for players who crave supreme versatility and top end delivery. Finished with a Schecter Fulcrum trem and chrome hardware, this guitar looks the real deal and provides great tuning stability.
This guitar is truly one of a kind and is really something special. Don't miss your chance to get your hands on one of these.