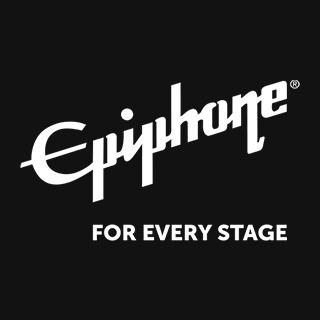 Epiphone Designer Collection | Crestwood Custom (Tremotone) - Cherry
Epiphone PRO Mini Humbucker Pickups - Graph Tech NuBone Nut & TUSQ Saddles
Rediscover the legendary Epiphone Crestwood Custom - a true homage to its historic roots. Featuring a symmetrical double-cutaway mahogany body, two Epiphone PRO Mini Humbucker pickups, and vintage-inspired details like the reduced-sized Kalamazoo headstock and butterfly pickguard, this guitar exudes timeless elegance. With its exceptional playability, precise controls, and authentic tremolo effects, the Crestwood Custom is the perfect companion for musicians seeking vintage vibes and modern performance. Experience the revival of an iconic instrument and unleash your musical creativity with the Epiphone Crestwood Custom.
View In Showroom
Request an appointment with one of our team
WAYS TO PAY:

Introducing the Epiphone Crestwood Custom, a stunning tribute to Epiphone's rich heritage and an embodiment of timeless design. Step into a world of vintage elegance and unparalleled craftsmanship as we invite you to experience the revival of this iconic solid-body electric guitar. Born in 1958 and reborn in 2023, the Crestwood Custom pays homage to its glorious origins while embracing the demands of modern musicians.
Prepare to be captivated by the symmetrical double-cutaway mahogany body, meticulously crafted to perfection. This classic construction not only exudes a sense of balance and harmony, but it also offers unrestricted access to the upper frets, allowing you to effortlessly explore the full tonal spectrum of this remarkable instrument. Enhanced with the lustrous beauty of two Epiphone PRO Mini Humbucker pickups, the Crestwood Custom delivers a rich, dynamic sound that will ignite your musical creativity.
Continuing its journey back to the golden era, the Crestwood Custom proudly showcases a three-on-a-side reduced-sized Kalamazoo headstock, paying homage to the vintage models that captured the hearts of countless guitarists. Adorned with an exquisite Epiphone Bikini badge and ivory button Epiphone Deluxe tuning machines, this headstock perfectly embodies the spirit of authenticity and attention to detail.
Embrace the nostalgia as your fingers glide along the Indian laurel fretboard, offering a smooth playing experience with its comfortable 12" radius and 22 medium jumbo frets. Immerse yourself in the allure of the Epiphone oval inlays, adding a touch of elegance and refinement to every note you play. With the Crestwood Custom, every aspect of its design has been meticulously crafted to inspire and empower your musical journey.
Unleash your creativity and shape your tone with precision, thanks to the two volume and two tone controls featuring high-quality CTS potentiometers. Fine-tune your sound to perfection, whether you seek searing leads, soulful blues, or thunderous rhythm. The Crestwood Custom grants you the freedom to sculpt your sonic landscape with effortless control.
As a testament to Epiphone's commitment to exceptional playability, the Crestwood Custom boasts a glued-in mahogany neck with a comfortable medium C profile. This neck provides the perfect balance of stability and comfort, allowing you to effortlessly navigate the fretboard with unrivalled ease. Coupled with the Epiphone LockTone Tune-O-Matic bridge, complete with Graph Tech TUSQ saddles and a NuBone nut, this guitar guarantees optimal intonation and sustain.
For those seeking an expressive vibrato, the Crestwood Custom features the legendary Tremotone vibrato tailpiece. Prepare to mesmerise your audience with smooth, shimmering tremolo effects, adding an extra layer of depth and emotion to your performances. Immerse yourself in a world of sonic possibilities and explore new musical horizons.
Finally, gaze upon the striking aesthetics of the Crestwood Custom, accentuated by its clear butterfly pickguard with a white centre stripe and foil E logo. Every visual element has been carefully curated to evoke a sense of nostalgia, paying tribute to the iconic designs of the past while maintaining a modern edge.
In conclusion, the Epiphone Crestwood Custom is more than just a guitar; it's a gateway to a bygone era of timeless music and a symbol of artistic expression. Crafted with unwavering dedication and uncompromising quality, this instrument is destined to become a cherished companion on your musical journey. Rediscover the magic of the past and create your own musical legacy with the Epiphone Crestwood Custom.