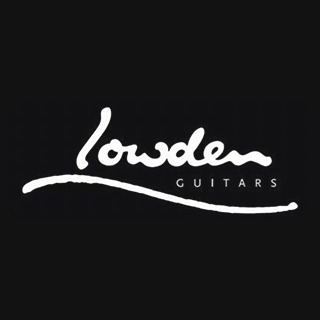 Lowden F-50 African Blackwood Adirondack Spruce - 70th Birthday Limited Edition
Number 21 of 70 from the collection
George Lowden is one of the most influential names in the guitar industry. Beginning his professional journey back in '74 George has established himself as a true legend respected by all. His attention to detail and unprecedented commitment to his craft has allowed him to cement Lowden right at the top of the acoustic world. The George Lowden birthday collection is comprised of a super limited run of 70 models, each constructed from rare and exotic wood from Lowden's incredible collection. Here at Peach we feel incredibly privileged to be involved with this collection and are excited to present this F-50
View In Showroom
Request an appointment with one of our team
WAYS TO PAY:

George Lowden is one of the most influential names in the guitar industry. Beginning his professional journey back in '74 George has established himself as a true legend respected by all. His attention to detail and unprecedented commitment to his craft has allowed him to cement Lowden right at the top of the acoustic world. The George Lowden birthday collection is comprised of a super limited run of 70 models, each constructed from rare and exotic wood from Lowden's incredible collection. Here at Peach we feel incredibly privileged to be involved with this collection and are excited to present this F-50, number 21 of 70 in the collection
The Lowden F-50 is one of the finest models in the Lowden arsenal, known for their subtle use of majestic tone woods and timeless design and this is demonstrated perfectly in the F-50. With truly beautiful Mastergrade African Blackwood back and sides, this guitar not only looks incredible, it sounds it too, and with a Mastergrade Adirondack Spruce top it is crisp, clear and well balanced. The top is beautifully decorated with Mahogany binding which really adds to the premium feel of this guitar.
With a rich piano like response and unbelievable clarity it's equally at home as a finger style guitar or strumming big chords. A 5 piece Mahogany/Rosewood neck offers a familiar yet delicious neck combination. The Ebony fingerboard is bound with Maple and proudly bares the custom "LXX" inlay on the 12th fret. Every element of this guitar has been developed with the highest level of care and attention to detail, the result is simply stunning.
As one of the awesome George Lowden birthday celebration models this F-50 features a hand-signed birthday label, it's those small details with Lowden that really make the difference.