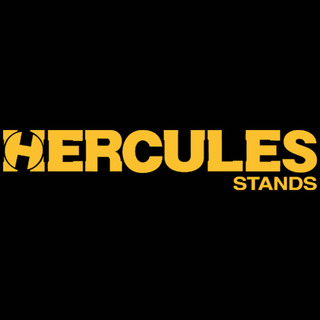 Hercules Single Stand
The main features of the Hercules GS414B include:
Superb design, foldable, universal single stand for acoustic, electric and bass guitars
Unique stand with a folding Auto Grab System
Hand Grip Height Adjuster
Specially Formulated Foam at contact points
Height range of 950 - 1150 mm (37.4 - 45.2 inches)
Weighs 1.9 kg (4.2 lbs)
Base radius of 310mm (12.2 inches)
Load capacity of 15 kg (33 lbs)
Folded size is 710 x 155mm (27.9 x 6.1 inches)
The GS414B folds flat for convenient storage and portability
View In Showroom
Request an appointment with one of our team
WAYS TO PAY:

The Hercules GS414B Guitar Floor Stand with Auto Grab System yoke, Hand Grip Height Adjuster. Superb value, foldable, Auto Grab, single guitar stand.
The Hercules GS414B is a unique single stand with a folding Auto Grab System that holds your instrument. Flip the AGS up into place. To pack up, pull out on the sleeve and fold down. The Auto Grab System is driven by the weight of the guitar or bass. When placed in the yoke, the housing slides down, rotating the arms to secure it. When you are ready to play, lift up and the AGS automatically releases! A special Hand Grip Height Adjuster enables you to raise or lower the stand to the desired height. A locking pin prevents slipping and provides solid and stable support for even your heaviest guitars and basses. The tripod legs at the bottom of the stand (where the guitar base rests) and the grab Yoke are both coated with SFF lacquer-safe rubber.