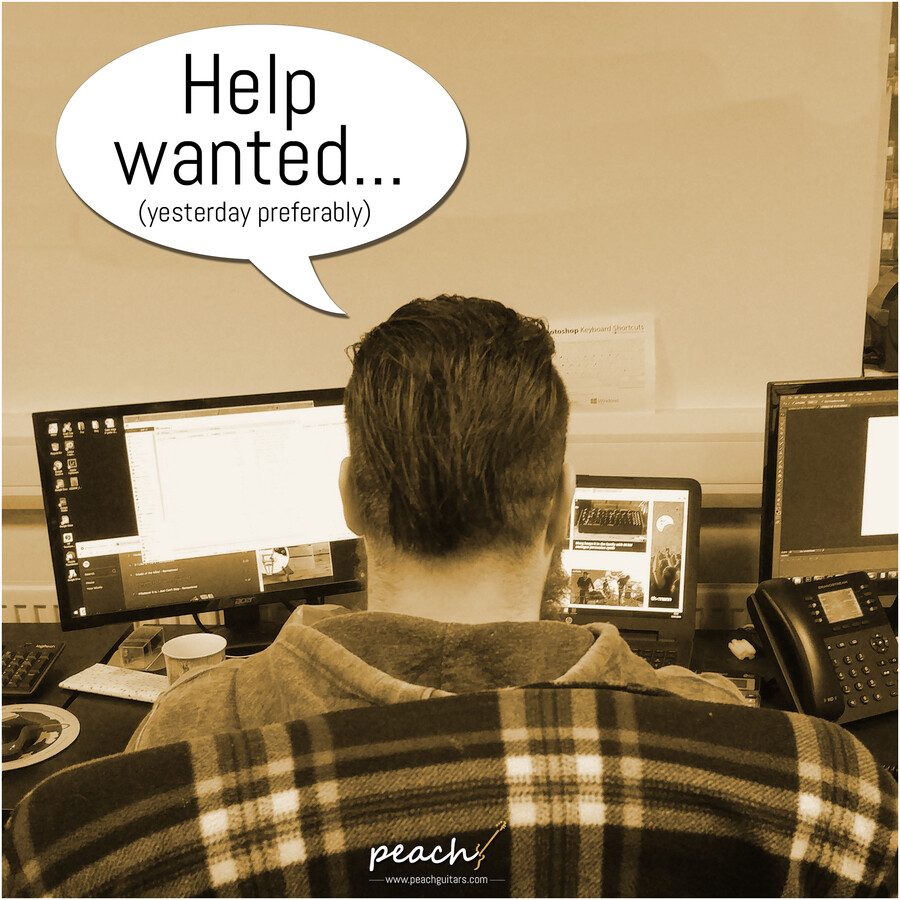 Peach Guitars is a growing business with growing amounts of work to do, and it may well be you that we're looking for to help us continue to grow in to 2018 and beyond.
We have a position that needs filling, we need someone this time around who is going to be doing primarily an admin desk job. The successful applicant will be joining the team in the office to take responsibility for all price updates and new product creation on our system and general admin work to keep the system tidy and organised. You'd be fitting into the existing team who will be able to provide training of our systems and processes. A lot of your days are going to be pop your headphones on, get a tea or coffee and crack on.
Obviously having good product knowledge to start with will be a huge advantage, but the main skills required for the role will be decent computer skills, reasonable level of competency with Excel, have decent written English skills, confident telephone manner, and definitely the ability to organise and prioritise your own time and tasks.
Other skills that would be a bonus would be the ability to play guitar, any SEO or marketing experience, any Photoshop skills, and of course any retail experience or customer service experience.
The job role will be a 10am until 5:30pm Monday to Friday position and salary will be up for negotiation dependant on skill set and aptitude.
If you are interested in being considered for the role, email over your CV's to Will@peachguitars.com.